Education Faculty Deliver National Presentation
April 20, 2021
Three faculty members from the Dreeben School of Education, Drs. Sandra L. Guzman-Foster, Deepti Kharod and Joan Labay-Marquez, co-presented "Alleviating Compassion Fatigue: Tools for Teaching in Tumultuous Times" on April 11 at the 9th Annual Conference of the Faculty Women of Color in the Academy. The workshop was designed to help alleviate stress, particularly in today's climate of social, political and religious divisiveness, by invoking compassion. Presenters shared tools to help detect and alleviate inner and outer stressors.
"It was amazing to see that many of the faculty who attended our presentation understand the importance of increasing a sense of common humanity and the need for more compassion. We only gave them a taste of some strategies one can use to practice compassion, and hopefully piqued their interest in seeking more information to become compassionate citizens in our global community," said Guzman-Foster.
Presenters shared how faculty juggle multiple tasks and often find that self-care activities are the first activities eliminated in times of high stress or busyness. Faculty can replenish their emotional reserves by allowing themselves to engage in self-care activities which allows them the capacity to be aware and control their emotions and responses to stressors. They can also increase their ability to manage interpersonal relationships more empathetically and minimize the inner and outer stressors that are emotionally draining on their personal well-being. In addition to enriching their own lives, these practices also help them contribute to a culture of compassion with their students and colleagues.
"Why compassion?" Kharod asked. "According to the Charter for Compassions, the principle of compassion lies at the heart of all religious, ethical, and spiritual traditions, calling us to always treat others as we wish to be treated ourselves. Compassion impels us to work tirelessly to alleviate the suffering of our fellow creatures, to dethrone ourselves from the center of our world and put another there, and to honor the inviolable sanctity of every single human being, treating everybody, without exception, with absolute justice, equity and respect."
"It was incredible to learn that our presentation met the conference mission of 'Connect. Support. Empower.' Knowing that the session provided participants with some tools that will help them in their personal and professional lives demonstrates the power of the compassion movement," shared Labay-Marquez.
The Faculty Women of Color in the Academy National Conference (FWCA), is an annual conference that provides a unique educational and professional opportunity for indigenous and women of color in higher education to network, engage, and learn with colleagues from around the country.
Learn more about each presenter: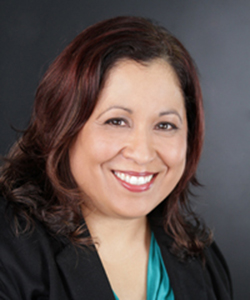 Dr. Guzman-Foster has a Ph.D. in Educational Leadership and Policy Studies. She is a Gates Millennium Scholar and a Spencer Interdisciplinary Fellow. Prior to joining UIW, Dr. Guzman-Foster worked with the Institute for Transformational Learning at the University of Texas Systems developing and producing competency-based instructional materials. Her experience includes online and hybrid pedagogy, curriculum development, teacher education, program evaluation, and educational research. Dr. Guzman-Foster taught at the K-12 level, community college level, and at the university level in Texas, Arizona, and Colorado over the past 25 years.
Dr. Kharod's teaching focuses on early childhood and elementary education. Her research involves young children's relationships with nature including the role of play and caring. Dr. Kharod serves as co-editor of Early Years, the official journal of TXAEYC. She also serves as the UIW chapter counselor for Kappa Delta Pi, an international education honor society. Prior to teaching pre-service teachers, Dr. Kharod taught elementary students for 10 years in San Antonio.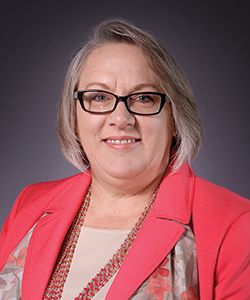 Dr. Labay-Marquez is the graduate studies coordinator and faculty member that teaches higher education law and legal issues in student affairs. Dr. Labay-Marquez serves as a reviewer on NASPA's Review Board for the Journal of Women and Gender in Higher Education (JWG) and advisor for the Compassionate Student Peers Organization. She presents on education law for ESC Region 20 Cohort of Leadership Associates (CoLA) principal certification program and serves as liaison for UIW. This fall, she will lead a collaborative team and launch the Girl's Leadership Program, led and organized by local high school students and supported by faculty mentors and community leaders. Prior to UIW, she maintained a general law practice and taught K-6 for Boerne Independent School District in the gifted and talented program.