Dr. Norman St. Clair Joins US Technical Advisory Group
March 31, 2021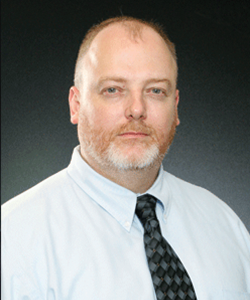 Norman St. Clair, PhD, professor of Education and director of the Graduate Studies Program, has been invited to join the US Technical Advisory Group of the International Organization for Standardization's Technical Committee 304 Healthcare Organization Management, an independent organization working to advance international common standards among nations.
"By joining the advisory group, I will offer my expertise in cross-cultural communication, especially by using an online platform, to facilitate more effective communication and efficiency as they aspire to reach their goals as a group," said Dr. St. Clair.
"I was inspired to join by the CEO of InGenesis, a UIW graduate from the SPS DBA program, to assist in guiding and training small groups in effective communication strategies and to understand group dynamics from an international perspective."
Dr. St. Clair readies students to be scholarly researchers, educators, and leaders that are fully prepared to affect positive change in global, organizational and community settings. His work in this organization offers collaborative learning experiences both locally and globally.
"Our program is laser focused on social justice and the dignity of others. This includes courses that provide frameworks to understand people from multicultural and international perspectives by providing context to how they perceive the world and communicate to avoid misunderstandings."
Dr. St Clair has a Ph.D. in Education with a concentration in International Education and Entrepreneurship. He teaches a course about Systems of Belief that emphasizes effective cross-cultural communication skills using related theories to help students gain new perspectives on how they perceive and interact with people from different cultural systems of thought. He served as the Director of International Initiatives, and now as faculty and the Director of Graduate and Doctoral Studies for the Dreeben School of Education at the University of the Incarnate Word.