Dr. Love Co-published Article on Healthcare Provider Education and Needle Phobia in COVID-19 Vaccinations
May 7, 2021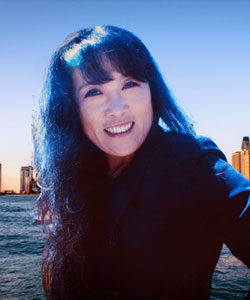 Ashley S. Love, DrPH, DHSc, MPH, MS, CPH, COI, associate professor of Education, co-published " Considering Needle Phobia among Adult Patients During Mass COVID-19 Vaccinations," in the Journal of Primary Care & Community Health, a peer-reviewed journal that focuses on the study, practice, impact and outcomes of primary care services and community health programs.
"As the mass COVID-19 vaccination continues, we wanted to bring awareness to needle phobia and how telehealth may be useful in identifying and reaching these adults in the community and university settings to provide support and services. These patients often do not show up for medical appointments," said Dr. Love.
"A significant way to increase vaccine acceptance is a compassionate acknowledgment of needle fear and needle phobia among millions of U.S. adults since there are currently no alternative vaccine options. Careful consideration of everyone's mental health status is needed as we combat the COVID-19 pandemic. We only see the tip of the iceberg of people's lives; we do not see what they are dealing with mentally and privately."
Dr. Love is a multi-disciplinary public health professional with extensive experience in health education, program design, management, and evaluation across public, governmental, and academic sectors. She is certified in public health through the National Board of Public Health Examiners in the United States. She served as the State Epidemiologist of Delaware and managed the H1N1 pandemic in 2009. Additionally, she was a National Institute Aging Summer Fellow; she was elected to serve on the Nomination Committee of the American Public Health Association (APHA) and was appointed to the Editorial Advisory Board of Nation's Health. She is also the Chair of APHA Public Health Education and Health Promotion's Communication Committee. She is active in national professional and academic organizations. Dr. Love is also an active-duty Air Force military spouse.