Faculty Member Joins the Development Committee at Special Olympics Texas
December 16, 2020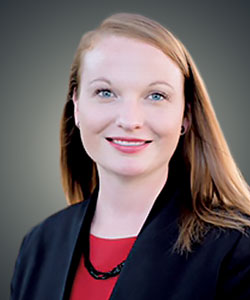 Stephanie Grote-Garcia, Ph.D., professor of Teacher Education at the Dreeben School of Education, has been invited to serve on the Development Committee of the Special Olympics Texas — an organization for children and adults with intellectual disabilities that offers sports training, athletic competitions and inclusive programs.
"By joining the Development Committee for Special Olympics Texas, I hope to contribute to their many programs. Many people know about their athletic program, but the Special Olympics also has programs for overall health and school-based curriculum that addresses wellness, belonging and teamwork. I hope to contribute to this curriculum and to support K-12 schools as they implement it on their campuses," said Dr. Grote-Garcia. The curriculum can be found on the Unified Champion Schools website.
In addition, Dr. Grote-Garcia helped create a new student organization on campus called the UIW Special Olympics College Club where members build friendships and support social justice initiatives.
"The Special Olympics and the University of the Incarnate Word both share the core value of inclusion. This is why the UIW Special Olympic College Club was developed this fall semester. The club is an official student organization on campus and offers unified opportunities for Special Olympic athletes and UIW students to collaborate. In the fall, we produced a video to let athletes know that we support them during this time when sporting events have been canceled. The club created also short videos featuring tips for health and fitness that can be found on the Special Olympics of Texas Facebook page," said Dr. Grote-Garcia.
Dr. Grote-Garcia is a certified Reading Specialist and Master Reading Teacher. Prior to teaching in higher education, she taught struggling elementary readers in Texas public schools. She has been recognized for exemplary faculty practices by the Center for Research, Evaluation and Advancement for Teacher Education and has received the Provost's Legacy Teaching Award.