Faculty elected to the Nominating Committee of the American Public Health Association
November 11, 2020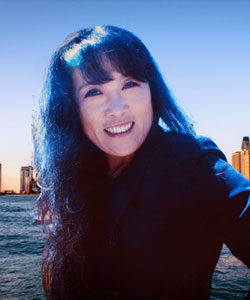 Ashley S. Love, DrPH, MPH, MS, CPH, associate professor of Education in the Dreeben School of Education, has been elected to the Nominating Committee of the American Public Health Association (APHA). A professional organization that promotes public health and the largest public health association with more than 25,000 members.
"I am delighted to serve on the Nominating Committee because we are responsible for identifying and nominating the best candidates for the elected positions, such as the APHA President, Speaker of Governing Council and the Executive Board members," said Dr. Love. "Public health is in the forefront now due to the pandemic this year, and we need exceptional leaders! Striving for innovation, sustainability, equality/equity, collaboration and compassion propels me to continue serving the public health profession and to help shape our profession's leadership."
Dr. Love recently presented "The importance of defining social and cultural identity of college students for improved well-being on campus" at the American Public Health Association 2020 Conference with co-presenter, Thompson, M., a former student of Dr. Love.
"Defining the social and cultural identity of university/college students is vital to students' success. Each university setting is unique, despite what the statistics may show," said Dr. Love. "My observation at numerous universities over the past two decades indicated the importance of listening to students' narratives of why they chose the university, their personal history that led them to make this decision and their future aspirations. A strong mission and identity of the university also positively impact the students' well-being since students feel part of the culture and community."
Dr. Love is a multi-disciplinary public health professional with extensive experience in health education, program design, management and evaluation across public, governmental and academic sectors. She is certified in public health through the National Board of Public Health Examiners in the United States. Dr. Love served as the State Epidemiologist of Delaware and managed the H1N1 pandemic in 2009.
Additionally, she was a National Institute Aging Summer Fellow and is currently active in national professional and academic organizations. Dr. Love is also an active-duty Air Force military spouse. She joined the Dreeben School of Education in the Fall of 2020.