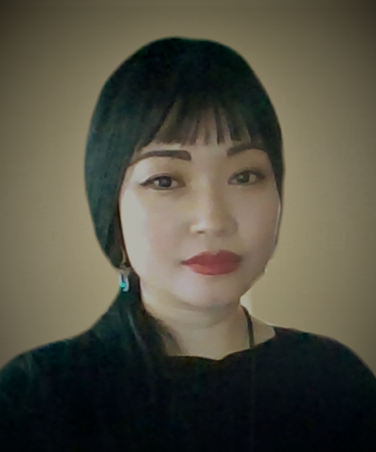 Bio
Dr. Chunling Niu is a program evaluator and educational research methodologist specialized in causal inference approaches, performance assessment, classroom assessment, adaptive testing and tutoring, systematic evaluation of teacher education/teaching effectiveness, as well as school reforms and improvement. She currently teaches program evaluation theory and methods, qualitative, quantitative, and mixed methods at the graduate level. Before earning her Ed.D. at Western Kentucky University with a specialization in Organizational Leadership and Program Evaluation in 2015, Dr. Niu focused her teaching and research on second language acquisition, ESL and cultural responsiveness in P-12 education. The following six years of her post-doc work and other employment experiences highlighted the use of causal inference and mixed-method approaches in evaluating various state-level and/or federal-level educational and social work programs. Dr. Niu's most recent interests in research/evaluation turned to complex measurement modeling in performance assessment/measurement and adaptive testing/tutoring, which led to her acquisition of a second doctorate degree in Quantitative and Psychometric Methods at the University of Kentucky in 2021.
As a doctoral student and later a clinical program evaluator, Dr. Niu has presented papers, posters, and/or symposiums at various national and international conferences with organizations such as the National Council on Measurement in Education, International Psychometric Society, International Objective Measurement Workshop, American Psychological Association, National Foster Parent Association, American Association of Colleges for Teacher Education and American Education Research Association. Dr. Niu has also authored and co-authored over thirty articles published in various peer-reviewed journals such as Research in the Teaching of English, Evaluation and Program Planning, Child and Family Services Review, Journal of Positive Behavior Interventions, Clinical Social Work Journal, Journal of Aggression, Maltreatment, and Trauma, Child and Youth Services Review, Child and Family Social Work, The Field Educator and Journal of Technology in Human Services, etc.
Dr. Niu has always felt strongly motivated to improving the public awareness of and access to learning and applying various evaluation/measurement methods. As a professional program evaluator, she had been committed to empowering community members to increase their active roles in data collection and management, as well as program evaluation design development and refinement. As a methodologist, she co-led a peer-support organization called the Applied Psychometrics Society, offering free research and evaluations methods consultation services to researchers, evaluators, professionals and/or learners from various disciplines/fields.
Research Interests
Causal inference approach in evaluation/research
Mixed-methods evaluation/research
Rater-mediated performance assessment
Cognitive diagnosis
Adaptive testing and tutoring
Data mining and machine learning
Teacher education and teaching effectiveness
Selected Presentations and Publications
Niu, C., Bradley, K., Sampson, S., Jin, R., Xia, Y., Shen, L., Zhang, J., Wu, R. & Li, N.
(2021, June). Simulation study: Evaluating Rater Category Ordering with the JMLRasch-MFRM Model in Facets. Poster presented for the 2021 National Council on Measurement in Education (NCME) Annual Meeting, Baltimore, MD.
Niu, C., Bradley, K., Wilson, N., & Jin, R. (2021, April). Simulation Study: The Effects of Missing Data on the Partial Credit Trees DIF Detection Performance. Poster presented at the 2021 American Educational Research Association (AERA) Annual Virtual Meeting
Niu, C., Bradley, K., Jin, R., & Wilson, N. (2020, July). A Simulation Study: Comparing the DIF Detection Capacities of the Rasch Trees Model Tests to Two Common DIF Approaches for Partial Credit Models. Poster presented at the 2020 International Meeting of the Psychometric Society (IMPS), College Park, MD
Niu, C. (2020, April). A MC Simulation Study: The Influence of Missing Data on FIML
Estimation for Multilevel SEM. Poster presented at the 2020 American Educational
Research Association (AERA) Annual Meeting, San Francisco, CA
Miller, J. J., Niu, C., & Moody, S. (2020). Child welfare workers and peritraumatic distress: The impact of COVID-19. Children and Youth Services Review, 119, 105508.
Miller, J., Niu, C., & Moody, S. (2019). Investigating the Child Trauma Knowledge of Adoptive Parents: An Exploratory Study. Adoption Quarterly, 21(3), 1-18, DOI: 10.1080/10926755.2019.1579134.
Miller, J., Niu, C., Sauer, C., Bowman, K., Segress, M., & Benner, K. (2018). Foster Parents' Knowledge of Child Trauma: An Exploratory Study. Journal of Aggression, Maltreatment, and Trauma, 27(5), 505-522. DOI: 10.1080/10926771.2017.1422839.
Dietrich, S., Niu, C., & Zippay, C. (2018). The Path to a Model Curriculum in Clinical Teacher Education. GATEways to Teacher Education, 28(2), 44-54.
Niu, C., Everson, K., Dietrich, S., & Zippay, C. (2017). Validity Issues in Assessing Dispositions: The Confirmatory Factor Analysis of A Teacher Dispositions Form.
Journal of the Southeastern Regional Association of Teacher Educators, 26(2), 41-49.
Zhang, J., Niu, C., Shahbaz, M., Anderson, R., & Nguyen-Jahiel, K. (2016). What Makes a More Proficient Discussion Group in English language Learners' Classrooms?
Influence of Teacher Talk and Student Backgrounds. Research in the Teaching of English, 51(2), 183-208.
Teaching Philosophy
Dr. Chunling Niu's Teaching Philosophy Statement (PDF)
Personal Interests
Swimming, hiking, opera, Beijing opera, playing Guzheng, and reading/writing Chinese classical poems
Favorite Quote
Learning without thinking is labor lost; thinking without learning is perilous. - Confucius
Contact
Dr. Chunling Niu
Assistant Professor
Department of Graduate Studies
Phone: (210) 829-3133
Email: cniu@uiwtx.edu
Gorman Business and Education Center (GB), Office 231
Courses Taught
Qualitative Methods
Program Evaluation Theory
Contemporary Issues in Student Affairs
Education
Ph.D., Quantitative and Psychometric Methods
Specialization: Psychometrics, Assessment and Measurement, and Program Evaluation
The University of Kentucky
Lexington, KY
Ed.D., Educational Leadership
Specialization: Educational Assessment, Program Evaluation, and Organizational
Leadership
Western Kentucky University
Bowling Green, KY
M.A., Applied Linguistics
Specialization: Translation Studies and Simultaneous Interpretation
Guangdong Foreign Studies University
Guangzhou City, P.R.China
B.A., English Language and Literature
Specialization: Translation and Interpretation
Guangdong Foreign Studies University
Guangzhou City, P.R.China