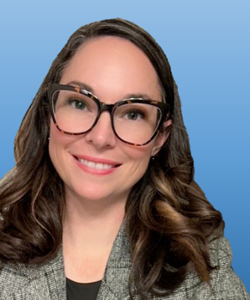 Jo-Anne Olivarri serves the Dreeben School of Education as Teacher Education Induction Coordinator. Prior to joining the University of the Incarnate Word, Jo-Anne taught general elementary education in Pre-kindergarten, Kindergarten, First Grade, Third Grade and RTI (response to intervention) Reading & Math K-5 in Judson ISD for more than ten years.  
In addition to teaching preservice teachers, she is committed to serving the profession and the graduates of the UIW (University of the Incarnate Word) Dreeben School of Education. For new teachers, the start of their professional career can be both exhilarating and daunting, but UIW teacher education graduates will not be alone. As the Teacher Education Induction Coordinator, Jo-Anne provides ongoing support to UIW teacher education graduates as they transition into the teaching profession for their first three years. Jo-Anne also coordinates ongoing professional development for the UIW Teacher Network and professional networking opportunities. She strives to empower UIW teacher education graduates through support, growth, and collaboration.       
Personal Interests
Family, friends, traveling, exercising, and cooking.
Quote
"One child, one teacher, one pen, and one book can change the world." 
-Malala Yousafzai 
Contact Information
Jo-Anne Olivarri, M. Ed. 
Teacher Education Induction Coordinator 
210-829-2763 
jo-anne.olivarri@uiwtx.edu 
Courses Taught
Clinical Teaching Seminar 
Education
M.Ed. School Leadership
Trinity University                                                                                                                                    
San Antonio, Texas
B.A. Interdisciplinary Studies 
University of the Incarnate Word 
San Antonio, Texas 
Certifications
Elementary EC-4

 

Principal EC-12