Doctoral Student Association (DSA)
Network with peers and elevate your academic experience
The purpose for the University of the Incarnate Word Doctoral Student Association (DSA) is to support the doctoral students in the Dreeben School of Education with the opportunity for social and cultural exchange, dialogue on graduate study experience, mentorship of new students and the formation of networks among students, professors and alumni for the enhancement of professional goals.
Activities Sponsored by DSA
Social activities to connect with other Ph.D. students and faculty
Forums to discuss research and academic experiences
Fundraising to increase academic presence at conferences, meetings and scholarly exchanges
2022 - 2023 DSA Officers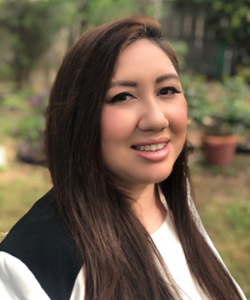 Michelle Vasquez, President
Michelle is a two-time alumna of the University of the Incarnate Word and has over 15 years of experience as a digital communications professional in the higher education industry. She is a doctoral student pursuing a concentration in adult education, social innovation and entrepreneurship. Michelle is passionate about lifelong learning and social justice in the community.
---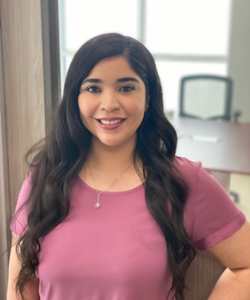 Ciji Couvertier, Vice President
---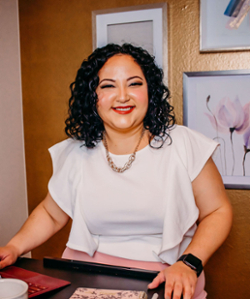 Melinda Jimenez Perez, Treasurer/Finance
Melinda is a doctoral candidate in the Dreeben School of Education for a Ph.D. in Education with a focus on Organizational Leadership. In addition to being a doctoral candidate, Melinda is a financial coach with ten years of experience in various roles in the financial industry. Melinda looks forward to working with the other officers of DSA to bring educational and community-building events.
---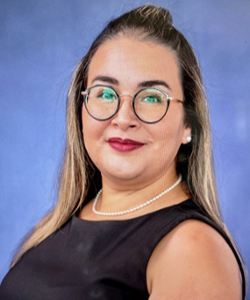 Alyssa Kennedy, Secretary
Alyssa has been a part of the UIW family since 2015. She is an alumna with a Master of Arts in Administration from the School of Professional Studies and is now a doctoral candidate in the Dreeben School of Education for a Ph.D. in Education. She believes it is important to build community within the doctoral program and learn from one another along the way.
---
Find recent and upcoming Doctoral Student Association events and opportunities.