A legacy of innovation in design, arts, technology and communications in the School of Media and Design.
From its earliest days as a small program, the School of Media and Design (SMD) has developed into a dynamic school with a wide variety of challenging undergraduate and graduate degree programs.
As the newest school at the University of the Incarnate Word, SMD houses programs at the forefront of the industry. With technology and computer-based learning so integral to much of the work in SMD's cutting-edge programs, it is also among the most technologically advanced. As new as the school is and as contemporary as some of its fields of study are, some of its programs are rooted deeply in the University's history.
Established as the School of Interactive Media and Design under founding dean Dr. Cheryl Anderson, it brought together programs at the intersection of creativity, scholarship and technology. These include Fashion Management, Interior Design, Communication Arts, and Computer Graphic Arts, which would later split to become Graphic Design and 3D Animation & Game Design. After a year-long planning process, SMD officially began offering courses as a "School" effective the 2004-2005 academic year.
In 2010, Dr. Sharon Welkey was appointed dean, and together with faculty, voted in favor of becoming simply, the School of Media and Design.
SMD programs are housed in the Joyce Design and Technology Center as well as in the historic Administration Building. In 1998, the building now known as the Joyce Design and Technology Center was renovated making it one of the most technologically advanced buildings on campus with multiple computer labs, a server lab, sewing labs and design labs. While construction of the Administration Building dates back to the 1900s, the labs and studios in which SMD students work feature new and essential technologies that they will learn to master throughout their programs.
Recent years have brought even more developments and important advancements. In 2019, the University of the Incarnate Word Interior Design BFA program was fully reaccredited by the Council for Interior Design Accreditation (CIDA). Originally accredited in 2006, the program has been reaccredited twice.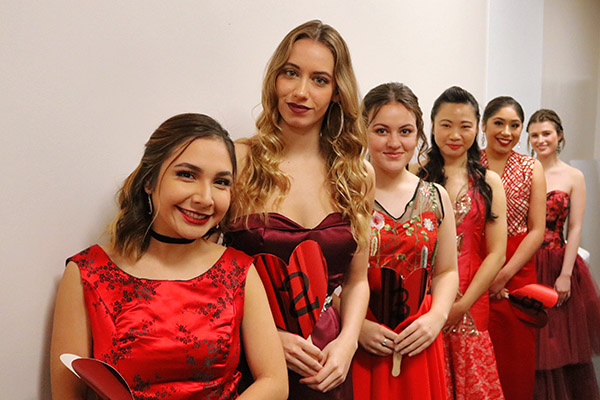 Red Dress Fashion Show
For nearly two decades, fashion students have had the opportunity to showcase their talent and design technique at the annual Red Dress Fashion Show and Health Fair. The show is produced in alignment with the American Heart Association's Go Red campaign during National Heart Month in February and is part of a nationwide Red Dress movement. In addition to showing their pieces, students also vie for an opportunity to win scholarships.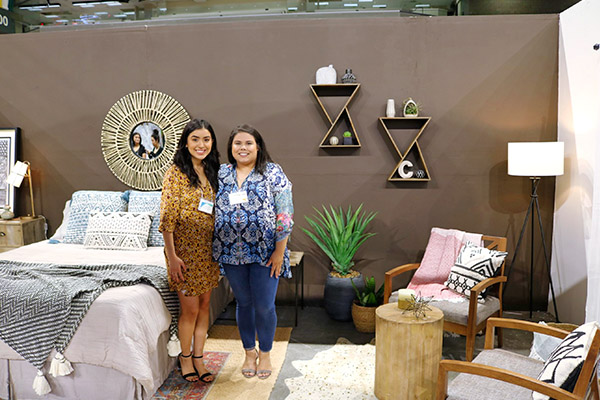 San Antonio Home and Garden Show
Interior Design students have taken part in the annual San Antonio Home and Garden show for several years. The yearly convention brings together leaders and emerging talent in the interior design field to showcase their work and compete against their peers.