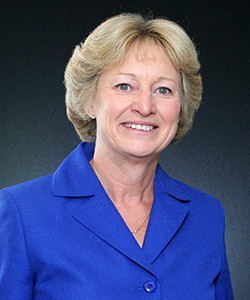 Thank you for your interest in the Dreeben School of Education at the University of the Incarnate Word. As Dean of the school, I want to personally welcome you and invite you to learn more about our faculty and programs and how we are preparing students to become leaders in their selected professions.
The Dreeben School of Education is an integral part of the history of the University of the Incarnate Word with long traditions of excellence in teaching, scholarship and service. We pride ourselves in our strong reputation for the quality of our programs, our faculty, and our graduates.
As a school, we are committed to students' academic and career success through partnerships with practitioners to implement programs where theory and practice meet. We utilize the latest technologies, teaching strategies, and best practices in education. I encourage you to learn more about our innovative programs which may prepare you for your professional ambitions. We look forward to working with you.
Dr. Denise Staudt
Dean of the Dreeben School of Education