Luella Bennack Music Center Facility Rentals
Rental of Music Venues Page
The Luella Bennack Music Center is available for reservations for organizations outside the University of the Incarnate Word. For information about the booking process and rates, please get in touch with the Venue Manager by emailing mtwright@uiwtx.edu or by calling (210) 829-3855. If you would like to learn more about the venue specifications for the Luella Bennack Music Center, please look at our Use of Facility Handbook.
All reservations must adhere to Event Policies set by the University of Incarnate Word. In addition, the Luella Bennack Music Center has additional guidelines found in the Use of Facility Handbook. It is strongly recommended that you thoroughly review the event policies webpage and handbook before submitting any inquiries.
Availability
The availability of our facilities is dependent on several factors, including but not limited to the semester schedule, department events and rehearsals, university events (such as football games, Light the Way, etc.), and the university holiday schedule. We open reservation requests after the following dates:
Summer (June-July): Jan. 1
Fall events (August-December): May 1
Spring Events (January-May): Nov. 1
Please consult our venue manager for a list of availability.
Venues Located in the Bennack Music Center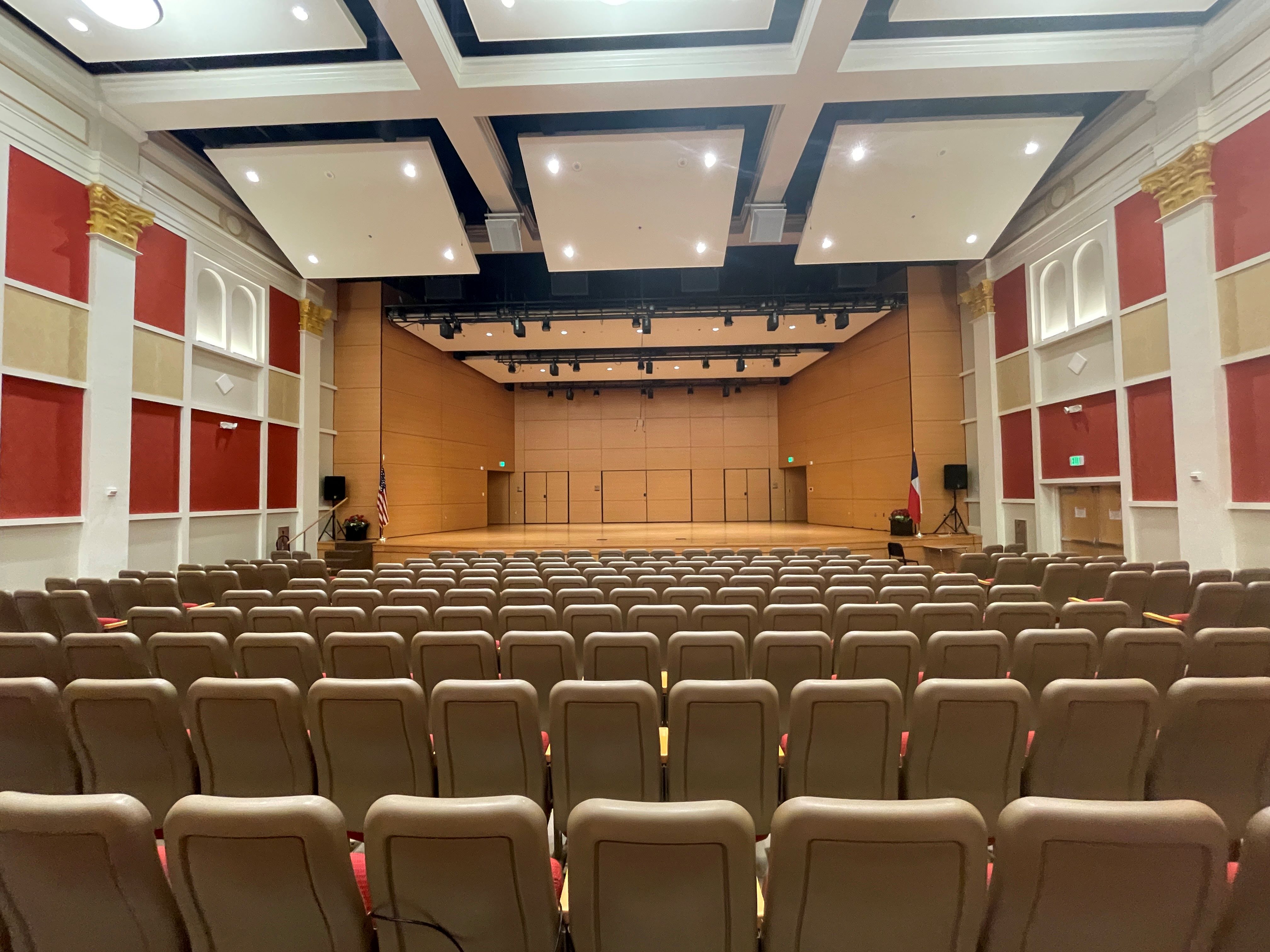 Formerly the Fine Arts Auditorium, the space was renovated in 2014 and renamed the Concert Hall. In September 2021, the space was dedicated as the Diane Bennack Concert Hall.
Capacity: 494 theater-style seats
Features:
Approximately 30' x 40' stage with 18' Ceiling
One backstage dressing room with a restroom
Ecoustics Sound Distribution
LED lighting (lighting fixtures cannot be moved or refocused)
Steinway Grand D Piano (additional fee for use)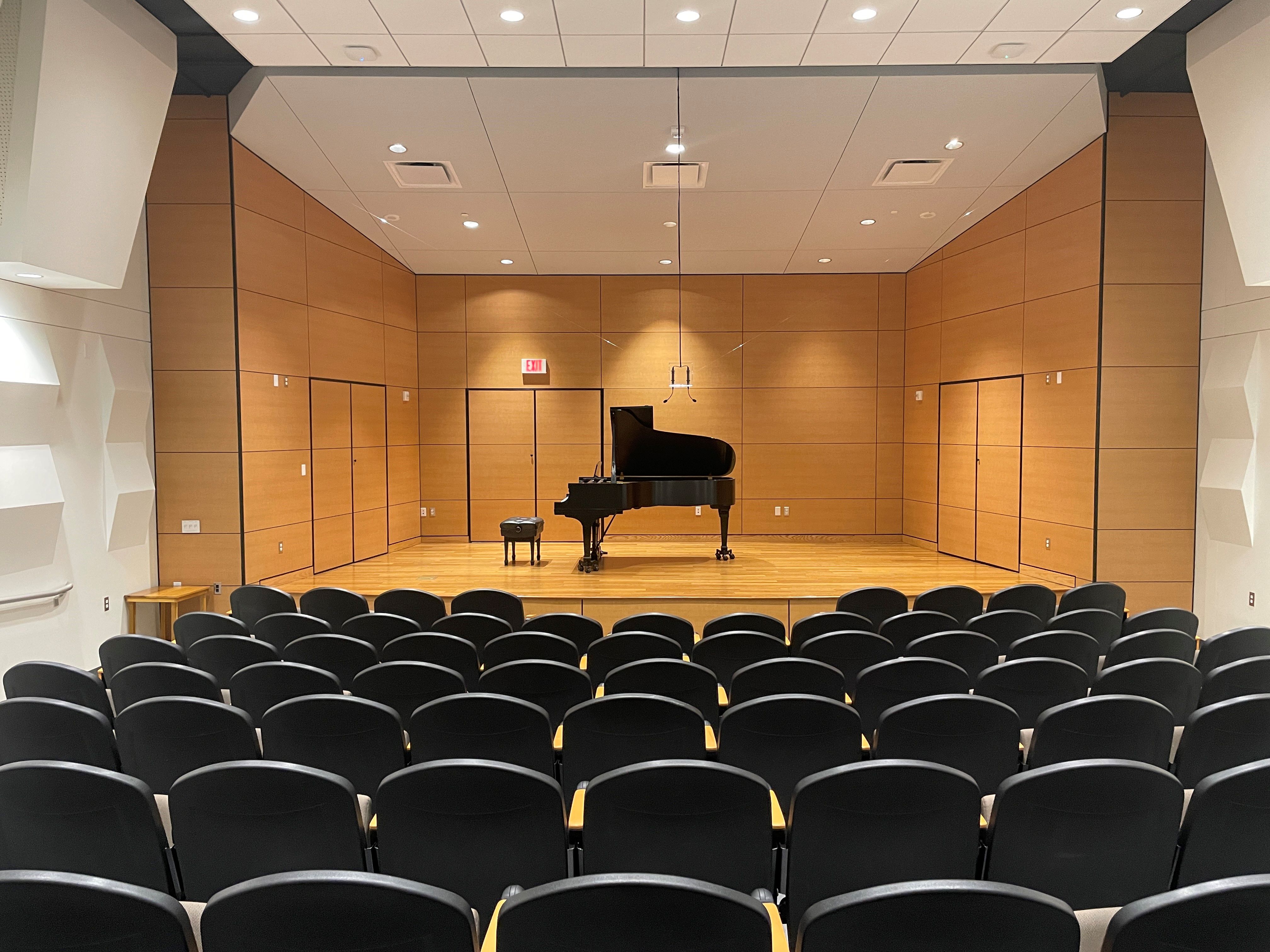 To create a small, intimate space, Seddon Recital Hall was built with the generous donation of Ingrid Seddon. The more intimate venue offers a space for recitals, quartets and piano performances.
Capacity: 101 theater-style seats
Features:
Approximately 13' x 20' stage with 13' ceiling
Dimmable stage and house lights
Small backstage area
Steinway Grand B Piano (additional fee for use)
The Mission Lobby sits directly in front of the Bennack Concert Hall. This space functions as a pre-show waiting area and reception space for events in the Bennack Music Center. It features seating areas and beautiful paintings by Sr. Maria del Socorro Lazo. The Mission Lobby was dedicated to the Sisters of Charity of the Incarnate Word in 2019.
Things To Know
Each hall was created for musical performances, including orchestras, chorales and instrument ensembles. Our facilities cannot accommodate performances requiring curtains, projection, light changes or wireless equipment. Although there are certain instances in which external equipment rentals can be used for an event, we do not recommend it as this takes away from the aesthetic and acoustic appeal of the spaces.
Due to the nature of our floors, we do not permit dance performances on our stages or the use of special effects such as fog or haze.