Welcome from Dr. Kevin B. Vichcales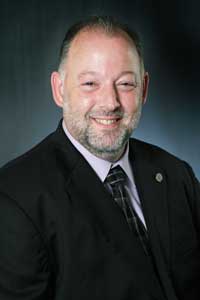 On behalf of the faculty and staff of the College of Humanities, Arts, and Social Sciences, it is my pleasure to welcome you to the University of the Incarnate Word. We are committed to nurturing educational excellence in all of our endeavors: outstanding instruction, innovative research, and community engagement geared towards assisting students become concerned and enlightened citizens.
Your arrival marks a tremendous opportunity to learn about the world and its meanings and to engage with some of the deeper questions that humans face—questions about the past, present, and future. This is your opportunity to learn about and understand the cultures and traditions that make our diverse world a rich and fascinating place, to read Toni Morrison and Shakespeare, to understand the diverse philosophies of the Enlightenment and various faith traditions, to learn how to see and appreciate great art, to hear great music, or to stage a theatrical performance.
Your educational experiences will last a lifetime and will expose you to the greatest challenges and the greatest joys that human beings have achieved. It will allow you to re-imagine the world and to take an active role in shaping the future beyond the horizons you may presently understand.
Our award-winning faculty will guide you on your journey of self-discovery. They bring a unique Incarnate Word flavor to their work, marrying a keen awareness of current issues with their particular subjects of study. They will meet you wherever you are in your education, and whether in small class discussions, in office hours, or in comments on your work, they are ready to ensure that you reap the highest possible value from your time studying within the College of Humanities, Arts, and Social Sciences—a time that will last you a lifetime!
If you think, it is important to think critically about our existence as human beings, the social, environmental and political practices you encounter both in your community and others, you will find a warm home in the College of Humanities, Arts, and Social Sciences. We want you to gain the most out of your educational experience. Therefore, we welcome your inquiry to join our College. We can offer you various opportunities including travel abroad programs to study a language abroad or to experience other cultures. We also offer innovative research skills for undergraduate students, and assist connecting undergraduate degrees to graduate and professional school degrees. If you are searching for a community that knows hard work, growth and success that will help you discover your passion and purpose, we are the College and the University for you. Our quality programs and our dedicated faculty and staff will prepare you to make not just a living, but a life—a life of service, intellectual curiosity, and purpose.
I wish you the greatest success and satisfaction.