Semmes Gallery is one of three gallery spaces at the University of the Incarnate Word. Frequently hosting students, guest artists, solo and collective exhibitions, it is a dynamic gallery featuring works as diverse as the artists themselves. At any given time, guests may find paintings, drawings, sculptures, installations, photography, digital art and more.
FALL 2021/46th Annual Juried Exhibition Fiber Artists of San Antonio Present:
The Language of Fiber Art
Opening Reception: 6 - 8 p.m., Fri., Oct. 8, 2021
Sarah Fox, Exhibit Juror/Awards at 7 p.m.
Exhibit on Display: 10 a.m. - 5 p.m.
Friday Oct. 8 – Friday Nov. 12, 2021
The annual Fiber Artists of San Antonio Art Exhibition will be held on October 8 through November 12, 2021. The theme for this year's exhibition will be "The Language of Fiber Art." Fiber lends a unique expression in art that has its own distinctive delivery of the message. Whether traditional or non-traditional techniques are employed there is an observable richness through this medium. Come join us in sharing stories, ideas, or conceptual designs so specially told through fiber art.
This exhibition will be juried by Sarah Fox. She is an artist, an educator, and the director of the innovative community art space Clamp Light Studios and Gallery, the creator and co-director for the Brick Gallery in the Blue Star Arts Complex. FASA is a 501(c)(3) non-profit organization whose mission it is to promote and advance fiber as an art form through education and exhibition opportunities.
Gallery hours: 10 a.m. - 5 p.m., Monday through Friday
(except UIW holidays)
Kelso Art Center / Semmes and Condos Student Gallery
(Broadway and Hildebrand on UIW campus)
(210) 829-3852
Note: University guidelines regarding Covid-19 restrictions including masks and social distancing will be required.
---
Fall 2021/"Humanity in Black and White"
Alejandro Abarca "Humanity in Black and White: Photography of the Homeless and Black Lives Matter"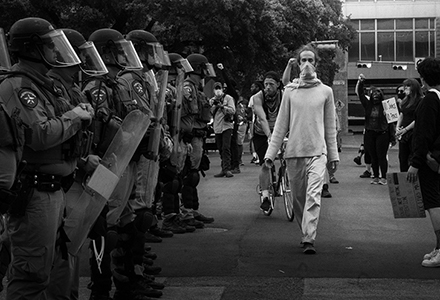 Born in Corpus Christi and raised in San Antonio, Alejandro Abarca uses his photography to show injustice within America, bringing awareness to those afflicted by systemic injustice, as well as those suffering across the world. Abarca states, "My photography conveys a pang of societal guilt. This guilt, I hope to spread through contagion. The homeless, a class unspoken for, neglected and unheard. Black Lives Matter, a movement seeking change in the face of relentless opposition. These are the subjects of my work.
They inspire reflection in me, as I hope they do in you.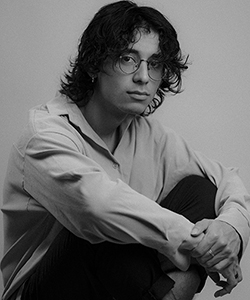 An opening reception will be held Friday, Sept. 10 from 6 – 8 p.m. The exhibit will be on display from 10 a.m. – 5 p.m. Monday, Aug. 30 – Thursday, Sept. 30 in the Kelso Art Center/Semmes Gallery.
Opening Reception: 6 - 8 p.m., Fri., Sept. 10, 2021
Exhibit on Display: 10 a.m. - 5 p.m., Mon., Aug. 30 - Thurs., Sept. 30, 2021
Related Events: "IMAGO DEI. How do we learn to recognize the face of God?" | Sept. 16, 2021, 5:15 p.m.
Join students, faculty and friends who have moved among the unsheltered and the vulnerable with Alejandro Abarca and Kathy Vargas for a conversation at this special event. Guests will include Dr. Hans Bruntmyer with students and faculty from the UIW School of Osteopathic Medicine involved with street medicine; Sr. Martha Ann Kirk, Religious Studies; Dr. John Kainer, and Dr. Sean Vina, Sociology; Dr. Mark Boston; and Dr. Arturo Chavez, associate vice president for Mission and Ministry, Diversity, Equity, and Inclusion. For more information about this program please contact the Ettling Center for Civic Leadership & Sustainability at (210) 283-6423 or visit the office location in Administration Building room 158.
---
ALL THAT WE ARE: The 2021 Senior Capstone Art Exhibition
Katie DiPietro, BFA in Photography
Edward Esteves, BFA, Concentration in Drawing
Miranda L. Hanzal, BA, Art/English
Leanna M. Herrera, BA, Art
Amber E. Kellogg, BA, Art
Elizabeth Kohl, BFA, Concentration in Painting
Melsven, BFA, Concentration in Painting
Hannah M. Schaefer, BA, Art
Layla Ventura, BFA, Concentration in Drawing
---
Summer 2021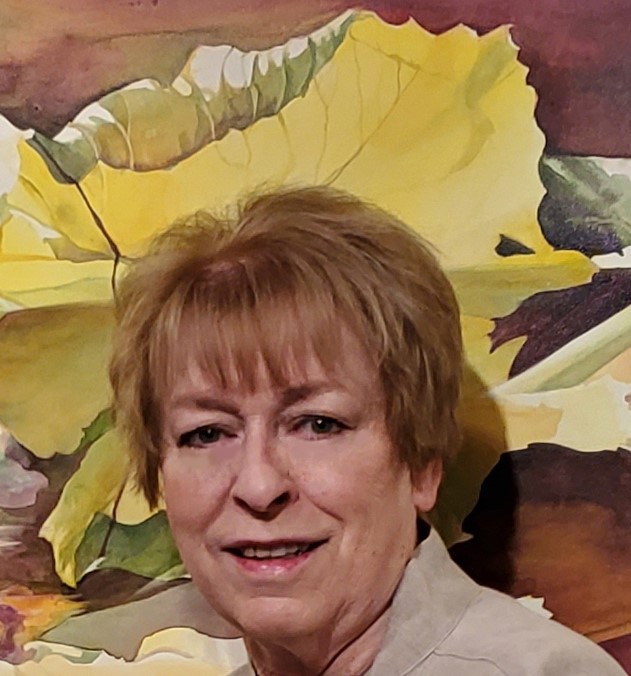 Texas Water Color Society 72nd Annual National Exhibit
Karen Vernon, Exhibit Juror (photo left)
Opening Reception: Friday, June 11, 2021, 5 - 7 p.m.
Awards: 6 p.m.
Exhibit on display: Friday, June 11 – Thursday, Aug. 12, 2021
Semmes and Condos Galleries
---