Semmes Gallery, located in the Kelso Art Center, is one of three gallery spaces at the University of the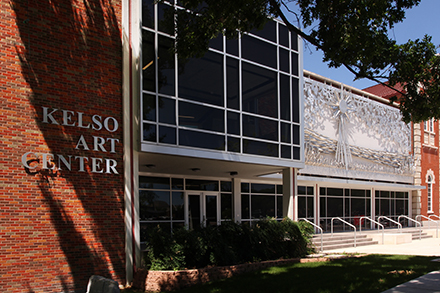 Incarnate Word. Frequently hosting students, guest artists, and solo and collective exhibitions, it is a dynamic gallery featuring works as diverse as the artists themselves. At any given time, guests may find paintings, drawings, sculptures, installations, photography, digital art and more.
Previously at the Semmes Gallery
SUMMER 2023: TEXAS WATERCOLOR SOCIETY 74th National Exhibition 2023
Opening Reception: Saturday, June 10, 2023, 5 - 7 p.m.
Exhibit on Display: Saturday, June 10 – Friday, Aug. 11, 2023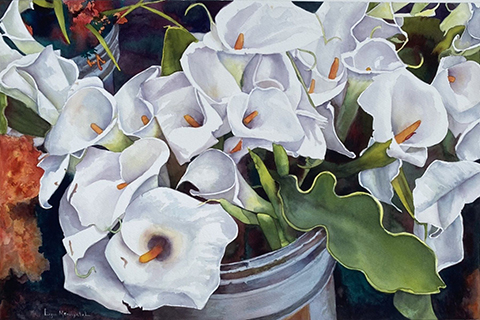 The Texas Watercolor Society was founded in March 1949. The society holds an annual exhibition featuring Texas and national watercolor artists. From the most novice budding artist, to the most experienced professional, the TWS has the opportunity to showcase the best of what the world of watercolor has to offer. Please join us for the Texas Watercolor Society's 74th annual exhibit at the Kelso Art Center of the University of the Incarnate Word in San Antonio.
Texas Watercolor Society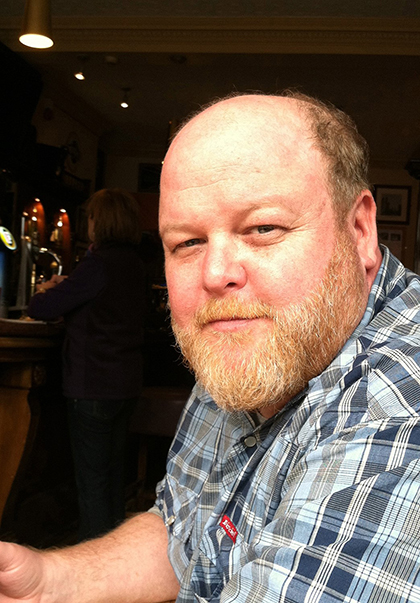 Iain Stewart aws / nws Iain Stewart is a Scots-born watercolor artist and a signature member of the American and National Watercolor Societies among other state and international entities. He has also recently been inducted into the Whiskey Painters of America.
His work has received numerous awards in international competitions and hangs in many corporate and private collections.
Iain is a sought-after watercolor instructor and juror and has been published in numerous books and periodicals. He has just finished production of his 5th instructional DVD. In 2021 his first book on painting, En Plein Air: Light and Color, was published.
Iain maintains a studio near Auburn University in Alabama. In addition to gallery work, he is an architectural illustrator with an international clientele and has taught watercolor and design drawing at Auburn University, where he received his degree in Architecture.
Iain is an International Brand Ambassador for Escoda Brushes, Daniel Smith Watercolors, and Stillman & Birn Sketchbooks
Artist's Statement
I am trained as an architect and, as such, approach painting design with a very similar sensibility. I feel that I need to communicate the vernacular of a place in a way that is deeply personal to me. I embrace dialogue between the real and imagined, seeking a way to allow myself to express my personal feeling of being in a certain setting rather than being confined by the reality of it. That ebb and flow, the back and forth, are what I find important and are my motivation for all of my work.
Gallery hours: 10 a.m. - 5 p.m., Monday through Friday
10 a.m. - 2 p.m., Saturday (except UIW holidays)
Kelso Art Center / Semmes and Condos Galleries
(Broadway and Hildebrand on UIW campus)
Free and Open to the Public

---
Spring 2023: UIW Department of Art Senior Capstone Exhibition: "Ambivalence"
Opening Reception: Friday, April 28, 2023, 6 - 8 p.m.
Exhibit on Display: 10 a.m. - 5 p.m.
Friday, April 28 - Friday, May 26, 2023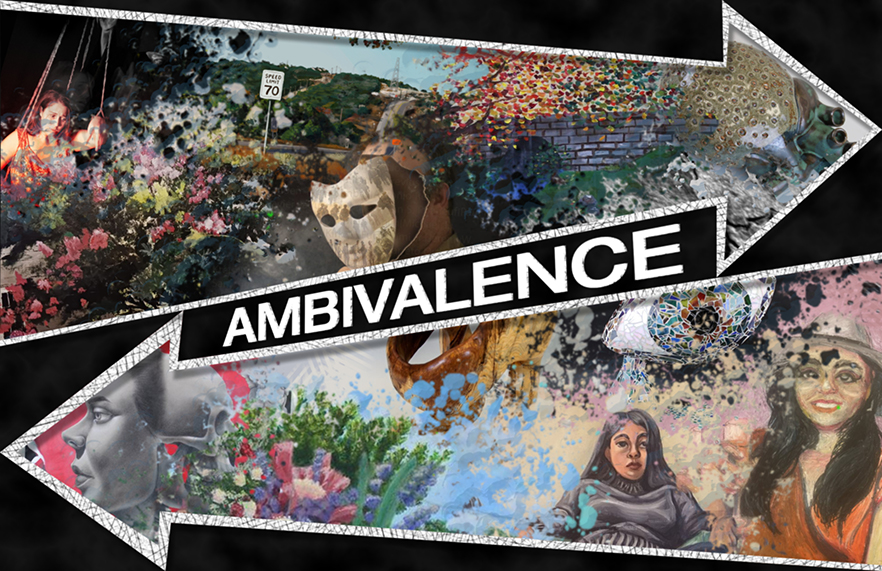 Ariadna D. Ardavin-Musa
Olga M. Aviles
Cristal N. Cosey
Jennifer M. Jenkins
Benjamin M. Lukasik
Katrina E. Macias
Ian C. Manseau
Faith McWalter
Cindy A. Passement
Erika D. Pena
America Y. Sanchez
Victoria M. Serna
Kahsandra Williams

---