Alumni Association
As an alumni association, our focus is fostering lifelong relationships among alumni and UIW. We are committed to promoting a sense of pride and engagement among graduates, as well as providing opportunities for networking, professional development and social connection.
Alumni Leaders
The UIW Alumni Association Board of Directors aims to deepen the loyalty of UIW alumni and encourages a mutually beneficial relationship between the institution and fellow alumni.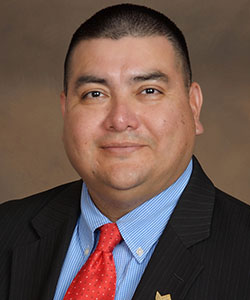 Dr. Chris Alvarado, Pharm.D. '10
President
Pharmacist H-E-B
Dr. Christopher Alvarado is a proud alumnus of the UIW Feik School of Pharmacy (FSOP). An honors graduate, Alvarado earned his Doctor of Pharmacy degree in 2010 and was presented with the inaugural Dean's Pinnacle Award for excellence in education and leadership. In 2013, he was the recipient of the UIW FSOP APPE Preceptor of the Year Award.
Alvarado continued his excellence after graduation and in 2017 was the recipient of the UIW Alumni of Distinction award for Professional Achievement. Staying involved with UIW is of great importance to Alvarado, as he is presently serving a second term on the UIW Alumni Association and has climbed the ranks as the current president of the Board. He has always given unselfishly of his time from volunteering at commencement, working check-in stations, to being our official "Grill Master" during football tailgates.
Educating students about pharmacy and the importance of protecting the pharmacy profession is another of Alvarado's missions. He has been a preceptor to many pharmacy students for over six years and challenges them during their rotations to help prepare them for their board exams and future careers. One of the ways he directly supports future pharmacists is through the Alvarado Advocacy Scholarship, his namesake award, which grants a $1,000 scholarship to one pharmacy student annually. A motivator and mentor, he believes in making a difference in future generations and guiding those who share his passion.
He has worked in the pharmacy business for more than 30 years and has made providing excellent patient care his primary focus. One of Alvarado's finest qualities as a pharmacist is the unique gift of connecting with patients, colleagues, and students, which develop into lifelong relationships. Providing excellent patient care has been his primary focus, and as a result, he has become the trusted pharmacist to so many patients and their families. Alvarado worked at Oakdell Pharmacy for over 18 years and was the recipient of the Oakdell Pharmacy Award of Excellence for loyalty, leadership, and excellence in management in 2012 and 2014. Alvarado is currently employed by H-E-B and enjoys the challenges of a new journey in the pharmacy profession.
As a leader in his industry, Alvarado is a pharmacy advocate and stays involved in organizations that help protect the pharmacy profession. He serves as an officer or board member with several pharmacy organizations and regularly dedicates his time and talents to the pharmacy profession, serving the community. For his efforts, Alvarado has been awarded the following Texas Pharmacy Association (TPA) awards: 2013 TPA Distinguished Young Pharmacist of the Year, 2015 TPA Pharmacist of the Year, and 2017 Bowl of Hygeia.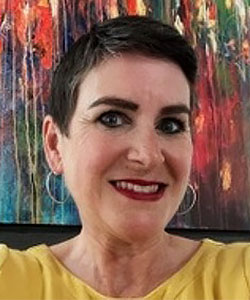 MaryAnne Schweers '91, '93
Vice President
Founder & Director
PLC Strategies
MaryAnne Schweers is the Founder & CEO of PLC Strategies, and Co-Founder of Little Yellow House Publishing. Her experience includes running both corporate marketing as well as corporate IT and brings a unique perspective, serving as the "interpreter" between Marketing and IT.
MaryAnne has well over 20 years experience designing and managing strategic initiatives from concept to delivery of software products and technologies. MaryAnne has consulted with some of the biggest companies in the world: BP, Kraft Foods, Kellogg's, Becton Dickinson (BD), Methanex Corp, Harley Davidson, Madison Gas & Electric, Sandvik, Greyhound, MV Transportation and others. MayAnne has held positions with Infosys Consulting, Capgemini, Hyphen Solution, Nicklaus & Brown Companies and CACI International Inc.
MaryAnne is a member of the San Antonio World Affairs Council, and serves on the Board of Directors for the Ladies Professional Golf Association (LPGA) Amateurs San Antonio, University of the Incarnate Word Alumni Association, and the San Antonio Chapter of the American Marketing Association (AMA).
In her past she has served on the board of the Dallas Area Council on Alcohol & Drug Abuse, the Project Meridian Foundation, and was a founding member of the Dallas Social Media Club. She has also served on communications/ PR teams for the San Antonio Food Bank and the San Antonio Chapter of the American Red Cross.
In MaryAnne's spare time, she loves to cook, play golf, travel, attend art related events and museums, and spends time with her beloved mini dachshund Siggy.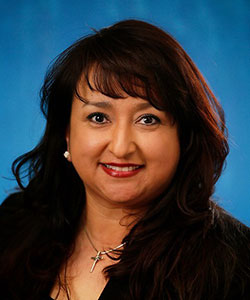 Annie Sustaita '19
Secretary
USAA
Annie Sustaita graduated in 2019 with a Bachelor of Arts in Organizational Development and currently serves as the association's secretary. Living out the Mission of the University is something Sustaita continues to prioritize in her professional career at USAA, where she currently serves as a business process owner. As a business process owner at one of the leading providers of insurance, investing and banking solutions to members of the U.S. military and veterans, Sustaita's education at UIW prepared her for the day-to-day duties of a fast-paced working environment. Her passion and dedication on the UIW Alumni Association Board allows other graduates to have an impact on their communities, even years after graduation.
Jacob Bloodworth '19
Board Member
Senior Consulting Analyst
Huron Consulting Group

LinkedIn
Jonathan Chaires '15
Board Member
Attorney
Ray Peña McChristian, PC

LinkedIn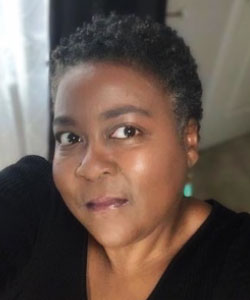 Carissa Collins
Board Member
Finance Manager
Levi Strauss & Co.

LinkedIn
Kevin L. Copes '18
Board Member
Software Engineer
USAA

LinkedIn
Rory Dew
Marketing and Communications Manager
City of San Antonio

LinkedIn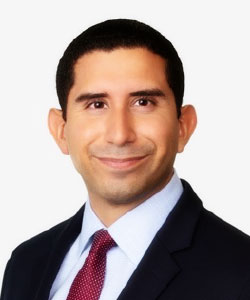 Michael Gonzales '10
Board Member
Director
Corporate Counsel

LinkedIn
Adam Lazaro Martinez '07, '09
Board Member
Business Development Associate
REDW

LinkedIn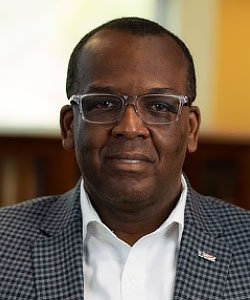 Jeff Neal '17
Board Member
Doctoral Student
UIW

LinkedIn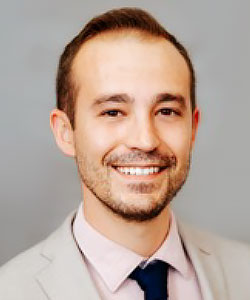 Matthew Occhipinti
Board Member
Growth and Development Director Financial Advisor
Northwestern Mutual

LinkedIn
Reuben Rodriguez '16
Board Member
Deputy Director
Commander's Action Group at United States Air Force

LinkedIn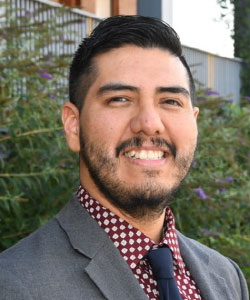 Dr. Victor James Young  '12, '15
Board Certified Behavior Analyst
Dr. David Clay, IV

,

'21 DPT
Board Member
School of Physical Therapy

LinkedIn
Dr. Marco Vidaurri, '10 Pharm. D. 
Board Member
Feik School of Pharmacy


Dr. Ian Enriquez, '21 DO 
Board Member
School of Osteopathic Medicine
Atzel Jonatan Peña, '08 BBA '20 MBA 
Board Member
Mexico Alumni Network 
Michael Mercer
Board Member
Senior Instructor/Logos Advisor School of Media & Design, UIW