New Exhibition Highlights Sarah Benson's Works Created over 30 years
March 11, 2019
San Antonio – The University of the Incarnate Word (UIW) is proud to host "Sarah Benson: A Retrospective Exhibition, 1978-2018," showcasing paintings by artist and UIW alumna, Sarah Benson '87.
Curated by visual and performance artist Roberto Jose Gonzalez, also an alumnus of UIW, this exhibit is a collection of a lifetime of pieces featuring vibrant, geographic and abstract works of art. "Some images may seem like pure abstraction, but they are rooted in reality, personal experience and memory," says Benson. Some inspired by scenes of San Antonio, others from travel and others still by daily life, the works that make up the exhibition showcase Benson's prolific career and unique perspective.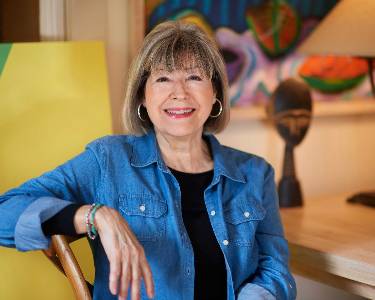 Of curating this exhibit, Gonzalez recalls viewing Benson's paintings over the past few years and becoming convinced that a complete viewing of her lifetime work was necessary. The added bonus was the opportunity to bring this project "home" to their alma matter Gonzalez adds. 
Sarah Benson's exhibit begins with an opening reception Friday, Jan. 18 from 6 to 8 p.m. at the UIW Kelso Art Center/Semmes Gallery located at 4301 Broadway, 78209.
The exhibit is free and open to the public and will remain open until Friday, Feb. 22, 2019.
###UIW###
CONTACT:    UIW Office of Communications & Marketing, (210) 829-6001 or pr@uiwtx.edu