Bachelor of Arts in Religious Studies
The Bachelor of Arts in Religious Studies in the College of Humanities, Arts and Social Sciences (CHASS) at the University of the Incarnate Word prepares students to understand the implications and expressions of faith, and apply that understanding through several career options.
Why Religious Studies?
A Religious Studies degree is ideal both for students interested in religious education and/or church ministry, and for those wishing to add Religious Studies to their academic background to support work in their chosen professions (e.g., law, medical, business). The UIW Religious Studies program expands on the Catholic faith and explores religion on a global level to better understand others and the diversity between different religions. This understanding coupled with a broader religious and global context develops insight and perspective that supports their work in the field.
---
Religious Studies Curriculum
The B.A. in Religious Studies is a 120-hour degree program that challenges students to understand how faith shapes the thoughts, lives and ethics of individuals and communities.
Courses encompass various approaches to the study of religion. They explore ritual and textual traditions, consider the early formation of religions, and investigate the interaction of religious beliefs and practices through various societal aspects. Fields of study include Theology, Biblical Studies, Spirituality, World Religions, Ethics, and Religion and Culture. Students become familiar with several major religious traditions in the world in addition to Roman Catholicism. Students explore perennial questions concerning the reality of God, the meaning of human existence, the significance of the Bible, the dignity and liberation of the person, and ways to live ethically in a global world. To this end, students learn to appreciate religious diversity and the roles of religions and religious faith in shaping human life, as exemplified particularly in the Roman Catholic tradition.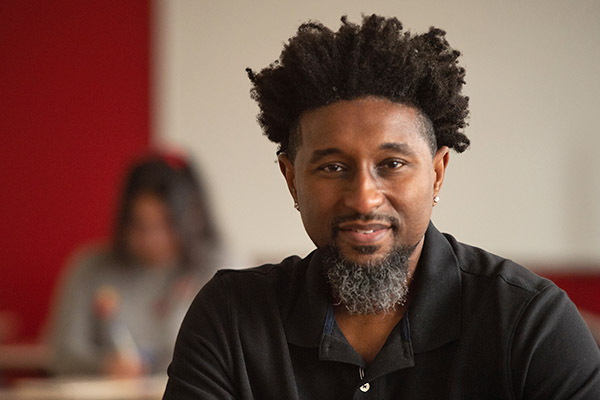 Field Experience
In their final year of study, students can take a Field Experience course. The Field Experience is a practicum experience designed for students who wish to enter religious education or church ministry. The experience tailored for those pursuing religious education is one in which students explore praxis-oriented theory and methods of teaching, evaluation, research and creative expression in the setting of general or religious education. The experience tailored for those pursuing church ministry includes work in that area. Field experiences are supervised by UIW Religious Studies faculty.
Careers in Religious Studies
Religious Studies graduates can pursue careers in a range of sectors including religious-based institutions, nonprofit organizations, social services, government, higher education, community organizations, law and others. The degree program also prepares students for graduate study in religion, teaching, ministry, literary studies, history and psychology, as well as law school, medical school and business school.