Cardinal Chemistry Scholars (C2S) Program
Program Overview
The Cardinal Chemistry Scholars (C 2S) Program includes scholarship money and support systems to help students majoring in Chemistry or Biochemistry complete their degree and then either find a job or get into a chemistry or biochemistry graduate program (master's or doctorate). Participating students will enroll in a 1-credit seminar course each semester until they graduate. The seminar course will include peer mentoring, career development, academic support and activities such as visits to companies and scientific conferences.
Benefits
Excellent career development opportunities
Personalized mentoring from peers and faculty
Travel to scientific conferences
Assistance obtaining research opportunities, admission to graduate programs, and employment
Reserved registration for select chemistry courses
Program Requirements
Open to U.S. citizens and permanent residents
Applicants should have applied for full-time admission to UIW or be current UIW students
Complete Cardinal Chemistry Scholars (C 2S) application
Complete the Free Application for Federal Student Aid (FAFSA)* (click to complete FAFSA)
Overall GPA 2.8 or higher (82/100 or higher for high school students)*
Enroll at UIW as a chemistry or biochemistry major
*other restrictions may apply
Application
C2S Scholarship Application Form
Note regarding deadline: Applications are accepted anytime and processed on a rolling basis.
For more information, contact Dr. Julian Davis at:
judavis@uiwtx.edu
or (210) 832-2107.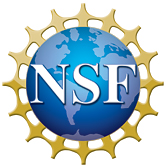 This material is based upon work supported by the National Science Foundation under Grant No. 1741933. Any opinions, findings and conclusions or recommendations expressed in this material are those of the author(s) and do not necessarily reflect the views of the National Science Foundation (NSF).