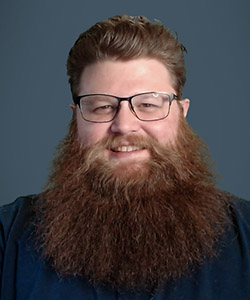 Troy is a father, husband, instructor and games environment artist.
Troy started his career in the games industry prior to college and has performed multiple roles, from Quality Assurance Analyst (Tester), Customer Support (Game Master), Junior Artist, Artist I, Artist II and Senior Artist.
During the academic year, you can find him in the classroom teaching the latest methodologies and mentoring students to become some of the best graduates in the industry. We focus on work ethic, timeliness, 3D software and artistic principles.
During the summer, you can find him working on digital shorts, working on game titles and researching the latest techniques for procedural modeling, photogrammetry and 3D printing.
Art Institute of California, San Diego
Bachelor of Science
Major: Game Art and Design
Concentration: 3D Modeling and Environment Art/Technical Art
Sony Online Entertainment - Everquest 2
Sony Online Entertainment - Everquest Next
Sony Online Entertainment - Everquest Landmark
Bluepoint Games - Shadow of the Colossus
Bluepoint Games - Demon's Soul
Lost Legion Studios - The Exodite
Burning Tractor VFX - Unable To Disclose due to NDA
University of the incarnate Word Upgrade Conferences - Host
San Japan - Game Development and Education Panel
San Antonio Greater Gaming Society - Game Development, Education and E-sports Panel
San Antonio International Game Developers Association - Procedural Modeling and Houdini
International Game Developers Association
Volunteer at local church events
San Antonio Foster Family Community
Houdini
Technical Art
Photogrammetry
Hard Surface Modeling
Modeling and Texturing Pipeline
Environment Production 1
Environment Production 2
Environment Production 3
Environment Production 4
Procedural Modeling
Senior Thesis 1
Animation Seminar