Moving Onward: Student Considerations on the Journey toward Success
In this session, we discuss ways to assist or create excellent environments that can contribute to students' academic and personal growth and success across disciplines. Understanding how to service our students during this time is critical. Beginning with a quick grounding in the importance of the student on campus, we discuss our bias, the singular and cumulative impacts of COVID, racialized violence, and other traumas, and how they might manifest in and outside of the classroom. Next, practical and applicable tools for all who interact with students (in and outside of the classroom), as well as, the students themselves are given. Please bring your questions as the majority of time will be spent answering them.
Dr. Gunderson is an award-winning educator, community speaker, organizer, leader, and equity consultant and trainer for various institutions in Canada and the United States focusing on issues that impact BIPOC populations especially on racial identity and mental wellness. Dr. G. is also a frequent guest speaker to various organizations and to K-12 and post-secondary institutions. She is known for her ability to connect with and engage the audience while discussing anti-racism and equity issues in person and through various media outlets. She has been dubbed an "educator of ceremonies" and is a sought-after panelist.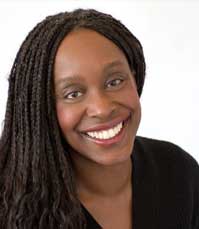 Lisa Gunderson
What Have We Learned From the Pandemic that Can Make Teaching and Learning Stronger than Ever
Much has been lost during the COVID pandemic. It is important to recognize lives lost, challenges we all faced, and that this has been a challenging time for all of us. That said, over the past 18 months we have also learned a lot about ourselves and how we teach. In this session, we will take a look at what we learned during our shift to emergency remote teaching and, going forward, what can be kept, augmented, and even built upon to create even better educational experiences for our students.
Todd D. Zakrajsek, PHD, is an associate professor in the Department of Family Medicine at UNC - Chapel Hill and President of the International Teaching Learning Cooperative. Todd was a tenured associate professor of psychology and built faculty development efforts at three universities before joining UNC. At UNC, Todd provides resources for faculty on various topics related to teaching/learning, leadership, and scholarly activity. Todd has served on many educationally related boards and work groups, including The Journal of Excellence in College Teaching, International Journal for the Scholarship of Teaching and Learning, College Teaching, and Education in the Health Professions. Todd has consulted with organizations such as The American Council on Education (ACE), Lenovo Computer, Microsoft, and the Bill and Melinda Gates Foundation. He has delivered keynote addresses and campus workshops at over 300 conferences and university campuses in 48 states and 12 countries. Todd publishes widely on the topics of student learning, effective teaching, leadership, scholarly activity, and assessment. Todd's recently co-authored books include Teaching for Learning (2nd Ed)(2021); Advancing Online Teaching (2021); The New Science of Learning (2nd Ed) (2019); and Dynamic Lecturing (2017).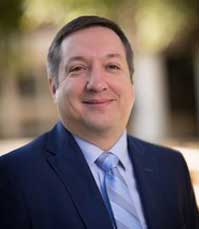 Todd Zakrajsek
The Art and Science of Well Being
The Art and Science of Well Being session will address an overview of trauma and the importance of self-care. COVID-19 has impacted professionals of all sorts of organizations including higher ed settings. This session will explore ways to recognize stress and trauma in yourself and others close to you. The session will address how important it is in traumatic times to practice self-care to reduce stress and anxiety.
Apply the 6 categories of self-care
Explain the neurobiology of trauma as it relates to our own stress reduction
Identify psychological effects and stressors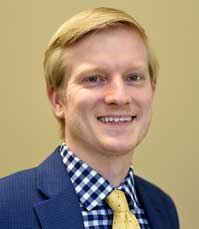 Ben Wortham
Vice President of Behavioral Health Integration
Catholic Charities USA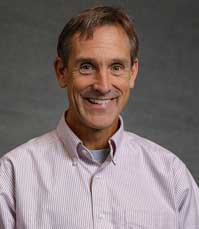 Father Ragan Schriver
Special Assistant to The President, Catholic Charities USA, Associate Professor, College of Social Work, University of Tennessee, Knoxville