Career Fair - February 12, 2020
Career Fair and Networking Reception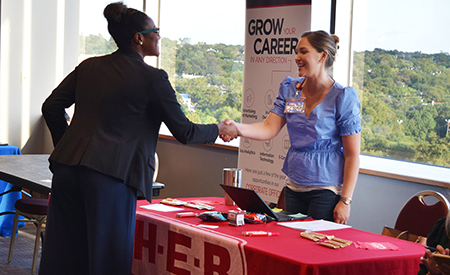 The H-E-B School of Business and Administration and Career Services will host a Career Fair for business students on Wednesday, February 12, 2020. The event will run from 5-7 p.m. in the UIW Rosenberg Skyroom.
All students are encouraged to attend and network with prospective employers about internship opportunities, as well as both part-time and full-time job opportunities. Professional attire is required to attend this event. If you have any questions about professional attire or need to borrow a business-professional outfit, please contact Career Services.
Students are encouraged to register for this event ahead of time using the Handshake app, which can be found in Cardinal Apps. A full list of employers can also be found on Handshake.