Pitch Competition - April 3, 2020
Students pitch business ideas to judges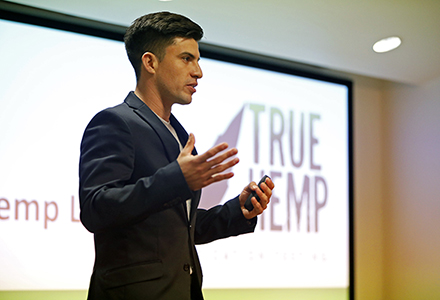 The Pitch Competition is an opportunity for students to pitch their business ideas to a panel of judges. It is a precursor to the Startup Challenge in the fall and a good first step toward formulating a competing business model. The 2020 Pitch Competition will be held via Zoom video conference due to the university's response to COVID-19.
Friday, April 3, 2020 | Noon
Zoom Video Conference
The competition will feature four teams from the UIW main campus in San Antonio and one team from the UIW Bajio campus in Mexico. The first and second place teams will receive prizes of $500 and $300 respectively.
The Pitch Competition is hosted by the Collegiate Entrepreneurs' Organization (CEO) and the H-E-B School of Business and Administration.