Graduate Director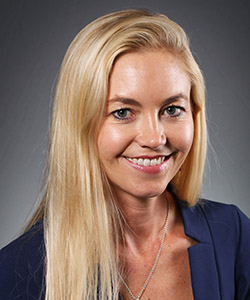 Contact
(210) 829-3184
Office: GB 207 | Gorman Building
Research Foci
Accounting Ethics
Accounting Scandals
Forensic Accounting
Financial Reporting
Hobbies and Interests
College football
Spending time with family
Ph.D. Business Administration: Advanced Accounting | Northcentral University
M.S.A. Accounting: Audit/Financial Reporting | Texas Tech University
B.B.A. Accounting: Audit/Financial Reporting | Texas Tech University
Assistant Professor of Business Administration (2015-2016, Department of Business Administration, Southwest Texas Junior College, Uvalde, Texas
Coordinates Business Field of Study program (2014-2016), Business Administration, Southwest Texas Junior College, Uvalde, Texas
Coordinates Core Assessments for Personal Finance (2015-2016), Core Curriculum, Southwest Texas Junior College, Uvalde, Texas
Department Chair (August 2009-May 2014), Business Administration, Southwest Texas Junior College, Uvalde, Texas
Business Instructor (August 2005-August 2009), Department of Business Administration, Southwest Texas Junior College, Uvalde, Texas
Assistant Controller (2003-2005), State National Bancshares, Inc., Lubbock, Texas
Staff Auditor (2002-2003), Ernst & Young, LLP, Dallas, Texas
Dr. Trish Driskill, CPA, has taught at UIW since the fall of 2016.
Accounting ethics
International Accounting
Audit
Principles of Accounting I
Principles of Accounting II
Driskill, T. G. (2016). Real-world ethical dilemmas in introductory accounting (Doctoral dissertation). Retrieved from Proquest Dissertations and Theses.
Driskill, T. G. (2016). Quasi-experimental investigation of ethical dilemma quandaries in introductory accounting. Manuscript in preparation. Target journal: Issues in Accounting Education.
Driskill, T. and Tiggeman, T. (2017). Guanxi: The paradigm of Chinese culture and Western perspective. Allied Business Academies (ABA) 2017 International Conference.