Accounting Department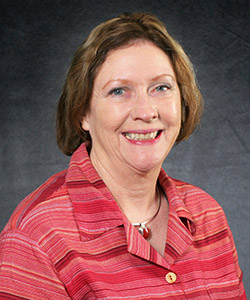 Contact
(210) 829-6018
Office: GB 221 | Gorman Building
Research Foci
Accounting
Taxation
Student Learning
Hobbies and Interests
Coordinator for Volunteer Income Tax Assistance program (VITA)
Dr. Theresa Tiggeman, CPA, is professor of accounting the and accounting internship director. She has received many teaching and service awards, including the Zlotkowski Service-Learning Award, the UIW Presidential Teaching Award, and the CCVI Award for service. She has been involved with the Volunteers in Income Tax Program for many years. Theresa was the TSCPA Outstanding Teacher of the Year in 2004.
Ph.D. Advanced Accounting | Northcentral University
Master of Urban Planning | Texas A&M University
M.B.A. | University of the Incarnate Word
Certified Public Accountant
Principles of Accounting I
Accounting Internship
Internship in Accounting
Tiggeman, Poe, and Forrest (In press). Comparison of tax/legal research services. Business Studies Journal. Volume 7.
Elrod, Pittman, Norris and Tiggeman (2015). Excel training and technology student learning outcome. Journal of the Academy of Educational Leadership, Volume 19 (2).