Economics Department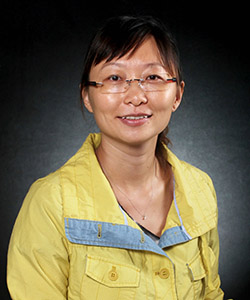 Contact
(210) 283-6483
Office: GB 102 | Gorman Building
Research Foci
International Economics
Teacher Quality
Inflation
Ph.D. Economics | Northern Illinois University
M.S. Probability and Statistics | Northern Illinois University
M.A. Economics | Northern Illinois University
M.A.Foreign Language and Applied Linguistics in English | Southwestern University of Finance and Economics
B.A. English and Economics | Southwestern University of Finance and Economics
Principles of Macroeconomics
Principles of Microeconomics
Managerial Economics
Econometrics
Chinese Economics Association | 2015
American Alliance for Health, Physical Education, Recreation and Dance | 2013
Hong Kong Economics Association | 2013
International Council for Health, Physical Education, Recreation, Sport and Dance (ICHPER-SD) | 2013
Midwest Economics Association | 2013
Texas Association of Teacher Educators | 2012
Zhang, S., Fike, D. S., and Dejesus, G. (2015). Qualities University Students Seek in a Teacher. Journal of Economics and Economic Education Research, 16 (1), 47-59.
Zhang, S. and Soukup, G. (2015). Factors that Influence the Selection and Utilization of Medical Insurance by American Children. Cogent Business and Management.
Fike, D., Fike, R., and Zhang, s. (in press, 2015). Teacher Qualities Valued by Students: Teacher Qualities (T-Q) Instrument Validation. Academy of Educational Leadership Journal.
Zhang, S. (2013). Health and Portfolio Choices for Elder People. Journal of Business and Economics, 4 (4), 302-320.
Zhang, S., Fike, D. S., and Fike, R. (2013). Qualities of an Ideal Teacher: The Student Perspective. The Texas Forum of Teacher Education, 2, 2-21.
Zhang, S. (2013). The Effect of Inflation on Domestic Migrant Worker Households in China. Journal of Reviews on Global Economics, 2, 416-432.