Healthcare Administration Department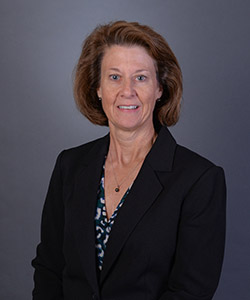 Contact
(210) 829-3177
Office: AGO 112 | Agnese Sosa Building
Research Foci
Leadership Succession Planning
Competency Based Education
Moral Hazard in Healthcare
Organizational Behavior in Groups
Hobbies and Interests
Disney vacations with family
Ph.D. Public Administration and Political Science | American University
US Navy, Healthcare Administrator | 28 years
Leadership
Organizational Behavior and Theory
Human Resources
Health Policy
Richter, J., Downs, L., Beauvais, B., The Impact of Open Access Appointing on Patient Satisfaction; Quality Management in Healthcare, 26(1): 22-28, January/March 2017
Beauvais, B., Richter, J., Kim, F., Weigel, F., Brezinski, P., Downs, L., ... & Powers, J. (2018). The Influence of CAHME Accreditation Findings and Program Reputation on Length of Healthcare Management Program Accreditation. Journal of Health Administration Education, 34(4), 569-584.
Richer, J., Beauvais, B., Downs. L., Kim, F., Staff Perceptions of Organizational Patient Safety Climate and Quality Outcomes: An Examination of Outpatient Medical Offices, Medical Care and Research Review, Submitted August 2018.