Accounting Department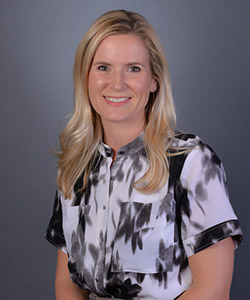 Contact
(210) 283-6332
Office: GB 224 | Gorman Building
Research Foci
Technology in Accounting Courses
Business Sustainability
Hobbies and Interests
Mother of 3 children
Hiking and Camping
Pilates
M.S. Finance | Texas A&M University
B.A. Accounting | Texas A&M University
Certified Public Accountant
Kelly Pittman has taught at UIW since 2008.
Managerial Accounting
Intermediate Accounting I and II
Auditing
Advanced Financial Reporting
Audit and Assurance Services | Ernst & Young, LLP, San Antonio, TX
Pittman, K. and Moore, A. (2015). The Importance of Business Sustainability: Teaching Through Study Abroad. Center for Scholastic Inquiry- International Academic Research Conference. (Presentation). Charleston, South Carolina.
Elrod, H., Pittman, K., Norris, J., and Tiggeman, T. Excel training & the technology student learning outcome. Journal of the Academy of Educational Leadership.