Accounting Department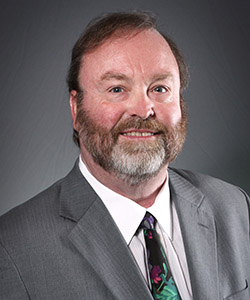 Contact
(210) 930-8013
Office: GB 224 | Gorman Building
Research Foci
Ethics
China
Accounting Faculty Shortage
Hobbies and Interests
Scuba Diving
International Travel
Ph.D. Accounting | Capella University
Advanced Financial Reporting
Principles of Accounting I
Dr. J.T. Norris, CPA, CGMA, is the Director of the Master of Science in Accounting degree program. Educated at Virginia Tech University with a major in accounting, Dr. Norris began his accounting career with Peat, Marwick, Mitchell & Co., followed by 25 years in the aerospace industry as an Assistant Controller, Controller, Director of Finance, and Chief Financial Officer. Dr. Norris taught accounting for three years at the UIW's campus in Guangzhou, China. Dr. Norris' Ph.D. is from Capella University, with a specialization in Accounting.
Excel Training & the Technology Student Learning Outcome. Co-authored with Henry Elrod, Kelly Pittman, and Theresa Tiggeman. (in press, 2014). Academy of Business Research Journal, 6.
Bribery and China Go Together Like Yin and Yang, Co-authored with Michael P. Forrest (Cumberland Law Review, Volume 44 (3) September 2014, Cumberland School of Law, Samford University.