Management Department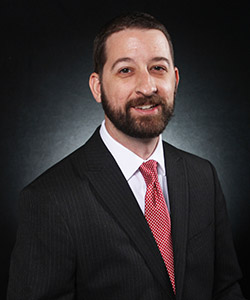 Contact
(210) 283-6347
Office: AGO 109 | Agnese Sosa Building
Research Foci
Integrity
Counterproductive work behavior
Self-control
Entrepreneurship
Hobbies and Interests
Ph.D. Industrial and Organizational Psychology | The University of Tennessee
Human Resource Management
Management Science
Management Theory and Practice
Business Statistics
Integrative Business Analysis and Decision Making
Bazzy, J. D., Woehr, D. J., & Borns, J. (2017). An examination of the role of self-control and impact of ego depletion on integrity testing. Basic and Applied Social Psychology, 39 (2), 101-111.
Bazzy, J. D. & Woehr, D. J. (2017). Integrity, ego depletion, and the interactive impact on counterproductive behavior. Personality and Individual Differences, 105, 124-128.
Bazzy, J. D. (2016). The role of abstract thinking in entrepreneurial intentions and actions. Academy of Management Annual Meeting, Anaheim, California.
Bazzy, J. D. (2016). Work ethic dimensions as predictors of ego depletion. Current Psychology, in press.