Department Chair - Finance, Marketing & International Business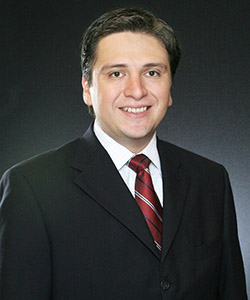 Contact
(210) 930-8011
Office: AGO 111 | Agnese Sosa Building
Research Foci
Market Microstructure
Finance Theory of Capital Markets
International Finance
Hobbies and Interests
Ph.D. Finance | University of Texas - Pan American
Principles of Financial Management (Undergraduate)
Financial Management (Graduate)
Investments (Undergraduate and Graduate)
International Economics (Undergraduate)
Econometrics for Finance (Graduate)
Moreno, J.F, Guiry, M. 2014. The relationship between Income Level and Medical Tourism Service Quality Expectations. International Journal of Services, Economics and Management, Vol. 6(4), p. 263- 281.
Moreno, J.F., Torres, L., Jackson, S., 2014. The Study Abroad Experience in Enhancing Cross-Cultural Tolerance and Communication. Experiential Learning in International Business, (ed.Palgrave). September 2014.
Moreno, J.F., Simpson, M.W., Ozuna, T. 2012. The Makings of an Information Leader: The Intraday Price Discovery Process for Individual Stocks in the DJIA. Review of Quantitative Finance and Accounting, Vol. 38 (3), p. 347-365.