Coordinator, Business Law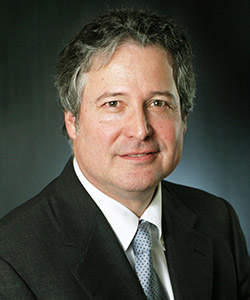 Contact
(210) 283-6483
Office: GB 224 | Gorman Building
Research Foci
Using stories to illustrate and explain business law concepts
Hobbies and Interests
J.D. | St. Mary's University - School of Law
M.A. Teaching | Trinity University
B.A. English | Princeton University
Business Law (3317)
International Business Law (4320)
University of the Incarnate Word, Assistant Professor of Business Law, 2011 - present
Corona Publishing Company, President and Publisher, 1998 - 2011
Alamo Heights High School, English Teacher, 1993 - 1997
Labatt Food Service, 1980 -1990
Director, Computer Solutions, 1990 - present
Partner, T-Bar Ranch, Pearsall, Texas, 1998 - present
"Teaching Business Law from Literature: Lessons To Be Learned From The Novel Mildred Pierce and the Road to Entrepreneurial Success," with Michael Forrest. Accepted by the Journal of Legal Studies Education, May 2016.
"Good Luck With That:  Discharge of Student Debt in Bankruptcy," with Michael Forrest and Robert Swartz. Allied Academies, New Orleans Conference, April 2016 (published in the Allied Academy proceedings).
"Twain and Grant: A Meeting of the Minds," A two-act play regarding the publication of General U.S. Grant's Memoirs (Grant and his wife were guests of the Brackenridge family in the Spring of 1880).  First public reading in the Brackenridge Villa, April 2016.