Management Department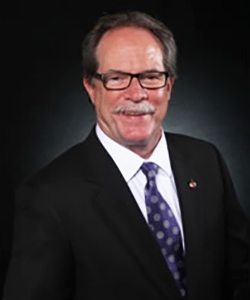 Contact
(210) 805-5884
Office: AGO 104 | Agnese Sosa Building
Research Foci
Management
Organizational Commitment
Hobbies and Interests
BBA | Texas Christian University
MBA | Texas Christian University
PhD | University of Colorado, Boulder
Stanberry, K. Aven, F. (2014). Employer Restrictions on Salary Discussions Among Employees: The Changing Landscape.

 

World at Work Journal, 1st Quarter 2014, Volume 23, Number 5.
Stanberry, K., Aven, F. (2013). Unequal Pay for Equal Work: Why Women Still Lag Behind After the 50th Anniversary of the U.S. Equal Pay Act.

 

Compensation & Benefits Review, 45(4), 192-198.
Morgan, W. B., Walker, S. S., Wang, Y., Aven, F. (2012). Proactive and Committed: Characteristics for Retention,

 

Journal of Organizational Psychology, 12(2), 97-108.
Stanberry, K., Aven, F. (2012). The ADA and Worker's Compensation: A Symbiotic Relationship.

 

Human Resource Management: International Digest, Vol. 12 (5), 44-46.
2013-2020 | Dean, H-E-B School of Business & Administration, University of the Incarnate Word
2012-2013 | Interim Dean, College of Business, University of Houston-Downtown
2009-2013 | Associate Dean, College of Business, University of Houston-Downtown
2001-2009 | Department Chair, Management & Marketing, University of Houston-Downtown
2014 - present | Board of Governors, CTRC