Esmeralda de los Santos, Ph.D.
Marketing Department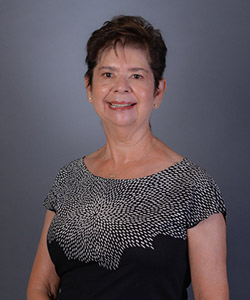 Contact
(210) 829-3179
Office: GB 222 | Gorman Building
Research Foci
International marketing
Latinas in the workplace
Pedagogical practices
Hobbies and Interests
Gardening
Pottery
Beekeeping
Ph.D., Educational Human Resource Development | Texas A&M University, College Station
Principles of Marketing
Retailing
Service Marketing
Qualitative Research (DBA Program)
Simulating context through film and essay in the DBA Qualitative Research Class, Marketing Management 2014 Fall Educators' Conference.
Marketing controversy in the retailing classroom: Teaching critical thinking and writing to millennial business students, Marketing Management Association 2014 Fall Educators' Conference.
Promoting developing society crafts: The case of contemporary pottery from Northern Mexico. Academic and Business Research Institute Conference, 2013.