Department Chair - Accounting, Business Law & MIS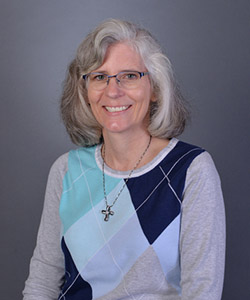 Contact
(210) 829-3181
Office: GB 221 | Gorman Building
Research Foci
Taxation
Financial Reporting
Regulation
Hobbies and Interests
Traveling with family
Spurs and UIW basketball games
Dr. April Poe, CPA, has taught at Texas Lutheran, as well as UIW and UTSA. A UIW alumna, April has an MPA degree from the University of Texas and a Ph.D. in Business from the University of Texas at San Antonio. April previously worked for both public accounting firms and large corporations.
Ph.D. Business (Emphasis on Accounting) | University of Texas at San Antonio
Taxation (Graduate and Undergraduate)
Principles of Accounting
Comparison of Tax/Legal Research Services with T. Tiggeman and M. Forrest presented and published in the proceedings for the Allied Academics Winter International Conference, December 2014.
Characteristics of Accounting Standards and SEC Review Comments with J. Boone and C. Linthicum (UTSA) Accounting Horizons, December 2013.