| Health Professions Pathways Spring Series
| Health Professions Pathways Spring Series
| Health Professions Pathways Spring Series
| Health Professions Pathways Spring Series
| Health Professions Pathways Spring Series
Your Journey. Our Mission.
Join UIW Health Professions Programs including the Rosenberg School of Optometry, School of Physical Therapy, School of Osteopathic Medicine, Ila Faye Miller School of Nursing and Health Professions, and the Feik School of Pharmacy for monthly virtual sessions starting February 3 - June 2, 2021 focusing on unique aspects of our programs. Gain valuable insight from panelists including alumni, faculty, current students and administrators highlighting the quality academics, supportive learning environments and comprehensive clinical education in our various schools.
Topics for each session include:
The Cardinal Culture

Academic Success

Student Life

Professional Exploration

Admissions and Financial Assistance
As a special bonus, those that participate in each session will be entered to win UIW Health Professions swag bags including blankets, t-shirts, mugs, etc.
Learn more about each session below and register online today!
Spring Series Session Summaries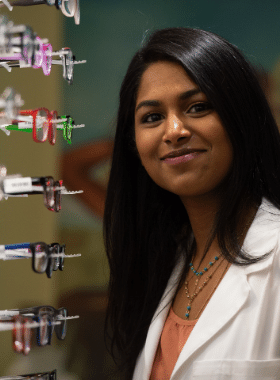 The Cardinal Culture

Wednesday, Feb. 3 | Session Complete
Join UIW Health Professions for a virtual panel discussion on a distinctive feature of our programs, The Cardinal Culture. Representatives including current students, faculty and administration will discuss our deep and historical connection to healthcare. Learn about how our mission elevates the student experience at each of our Health Professions programs including discussions on how we create opportunities for access to healthcare, community service and mission trips, interprofessional education, our student-centered campus climates and more.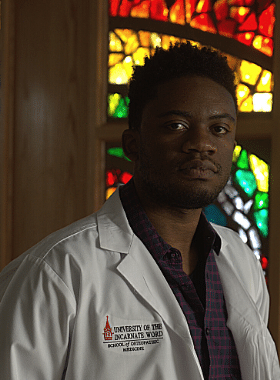 Academic Success

Wednesday, March 3 | Session Complete
The purpose of this session is to discuss several aspects of Academic Success found in each of the professional schools at the University of the Incarnate Word. We will discuss topics that will include New Student Orientation, Building and Maintaining Community, Mentoring and Advising, Professional Development, Clinical Education, and Mental and Emotional Health. Please join us as our panelists can provide insight and knowledge about your academic success in our programs!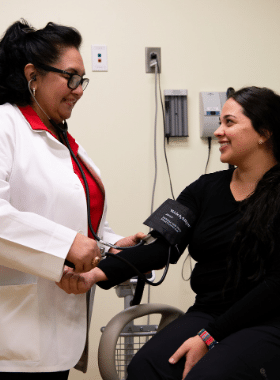 Student Life


Wednesday, April 7 | Session Complete
Have you ever wondered what it is like to be a Health Professions student at UIW? Join this session to talk with current students about their lives in San Antonio, participating in outreach and service to the community, and involvement in extracurricular activities.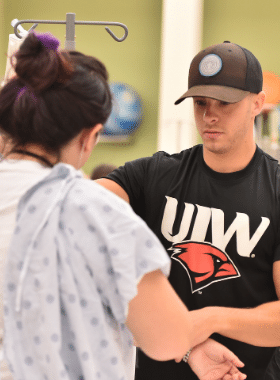 Professional Exploration

Wednesday, May 12 at 5:30 p.m. CT
Take advantage of the opportunity to speak candidly with health professionals who are actively working in the medical, optometry, physical therapy, pharmacy, nursing, athletic training or other health professions. Bring your questions about how they got to those professional positions, how they have seen the UIW educational experience benefit them as professionals, or just what they wish they knew when they were in your shoes.
Register for the Professional Exploration event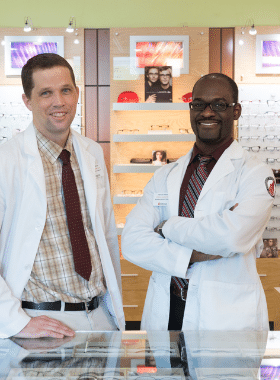 Admissions and Financial Aid

Wednesday, June 2 at 5:30 p.m. CT
Confused about the admissions and financial aid process for Professional School? Or, do you want a leg up in the competitive application process? Join Admissions professionals from each of the UIW Health Professions programs to learn more about the admissions requirements, application process, and the steps to help prepare you for a successful admission interview. Representatives will include from programs like Nursing and Rehabilitative Sciences, Optometry, Osteopathic Medicine, Pharmacy and Physical Therapy. We will also have a representative from our UIW Financial Aid Office to help discuss options on how to pay for your graduate program.
Register for the Admissions and Financial Aid event
Questions about one of our programs?
Contact us today.
Feik School of Pharmacy
Ila Faye Miller School of Nursing & Health Professions
Rosenberg School of Optometry
School of Osteopathic Medicine
School of Physical Therapy