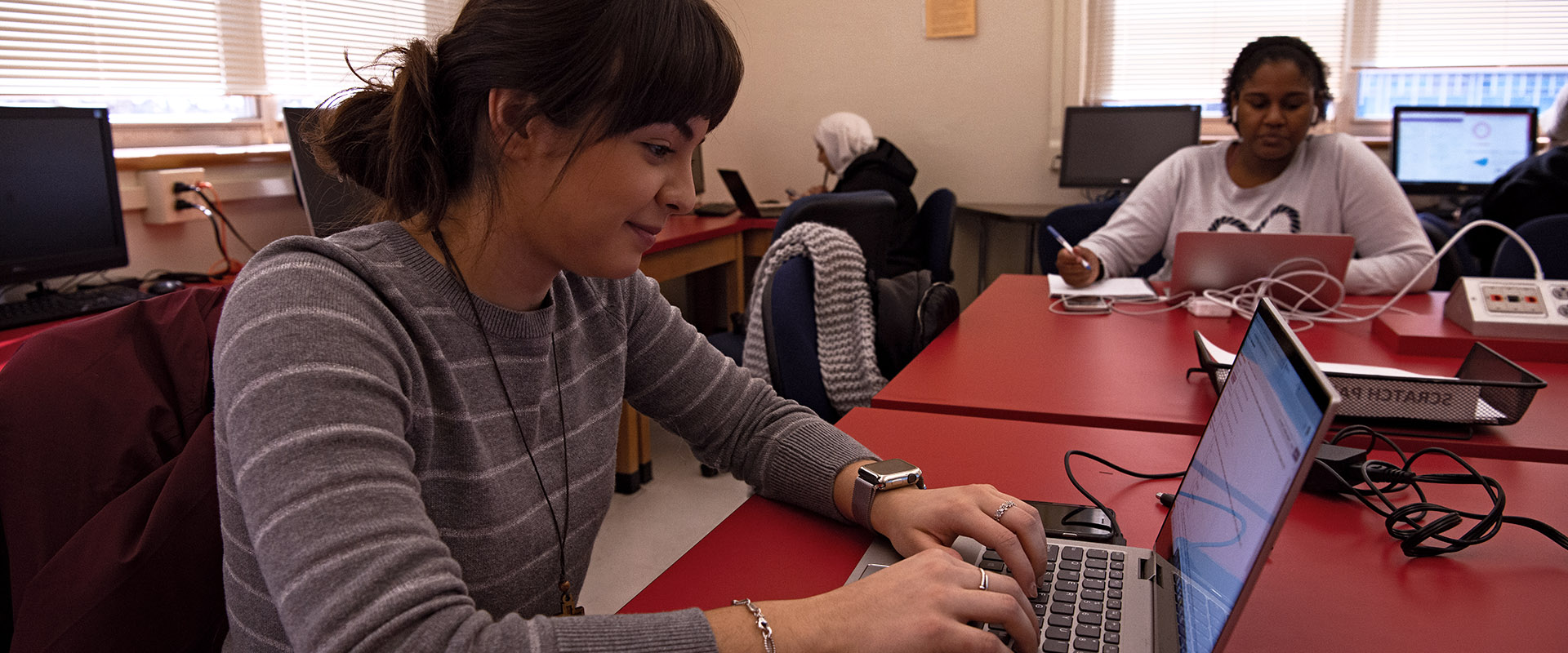 |

Bachelor of Science in Cyber Security Systems
Start Your Career in Cyber Security
The University of the Incarnate Word School of Mathematics, Science and Engineering is now offering students the opportunity to earn their Bachelor of Science in Cyber Security Systems (CSEC). Students who enroll in this program will be equipped with the technical proficiency, analytical skills and professional preparation they'll need to become highly competitive professionals in a rapidly growing industry.

Why Cyber Security Systems?
Data security and secure systems are among the highest priorities for organizations across industries, be it banking, commerce, healthcare or a host of other enterprises. The CSEC program at the University of the Incarnate Word prepares students to enter this fast-growing industry. CSEC students further specialize in analysis, threat detection, network security, systems oversight and methods of risk assessment and management.
30%
Projected growth in cyber security careers over the next 10 years
154
Acre campus near downtown San Antonio
60+
Countries represented by UIW students
Career Outlook and Opportunities
Higher-than-average salaries, a growing number of related occupations and increased emphasis on securing digital information and systems, make it an exciting time to enter the cyber security field.
Industry Growth
Career opportunities in the cyber security industry are rapidly growing and are projected to grow by as much as 31 percent between 2019 and 2029. The national median annual salary for an Information Security Analyst was $103,590 as of May 2020.
Example of career opportunities:
Cryptanalyst
Cryptographer
Cybersecurity Engineer
Information Security Analyst
IT Specialist, Cybersecurity
Secure Software Developer
Security Architect
Security Consultant
Security Control Assessor
Security Engineer
System Administrator
Tech Support Engineer

I will work to see each student graduate with the lowest possible debt, and secure a career that lifts their lives, the lives of their families, and the communities they serve.

Dr. Thomas M. Evans
President, University of the Incarnate Word