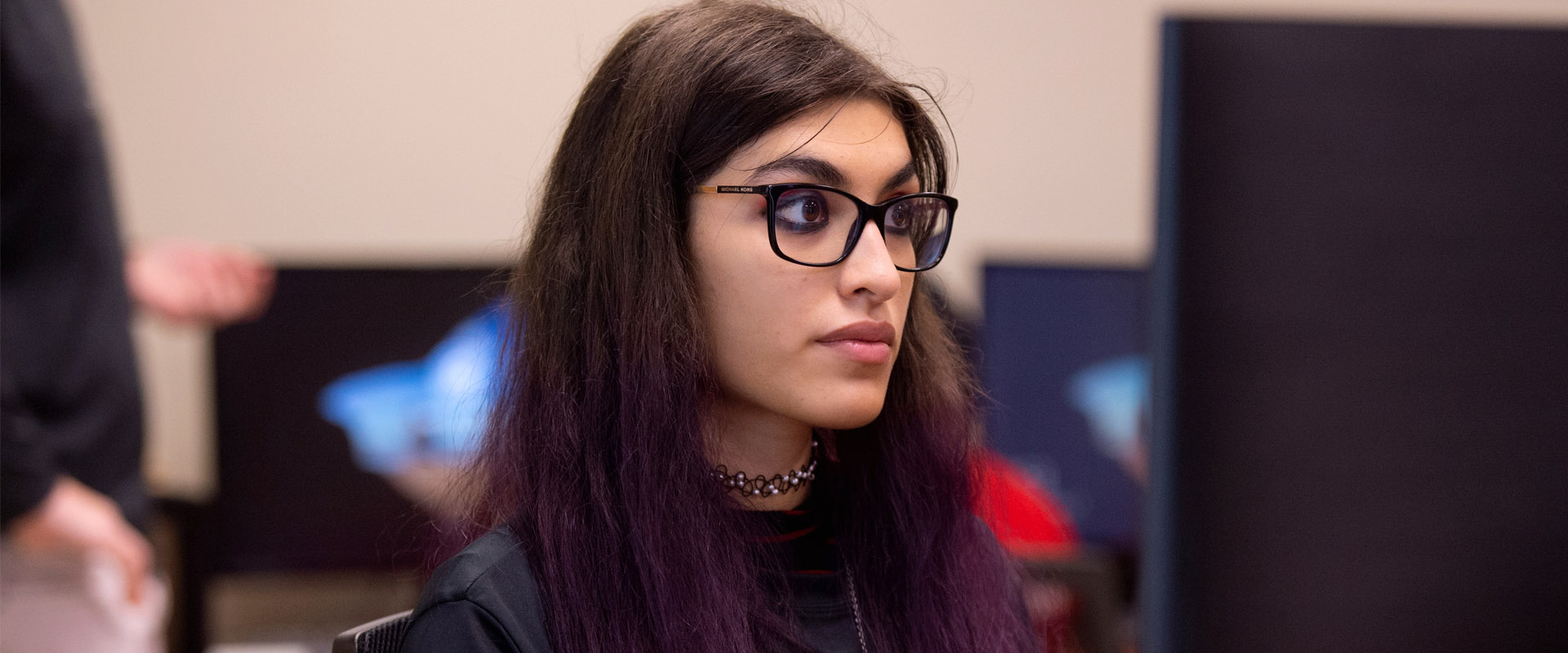 |

Bachelor of Science in Computer Information Systems

Start your journey with a degree in Computer Information Systems from UIW.
30%
Projected growth in computer information systems careers over the next 10 years
154
Acre campus near downtown San Antonio
60+
Countries represented by UIW students
Start Your Career in Computer Information Systems
A Bachelor of Science in Computer Information Systems (CIS) from the University of the Incarnate Word School of Mathematics, Science and Engineering prepares students to find meaningful and fulfilling careers in one of the fastest-growing career fields.
Bachelor of Science in Computer Information Systems (CIS)
This fast-paced bachelor's program challenges students to approach problems with deep technical expertise, an analytical mind and creative ingenuity. Students in the CIS program can further tailor their degree focus by choosing one of three concentrations:
B.S. in CIS with a concentration in Cyber Security
B.S. in CIS with a concentration in Networking
B.S. in CIS with a concentration in Programming
Why Computer Information Systems?
Organizations need knowledgeable employees who are skilled in the fields of computer hardware, software, and networking. Graduates of the CIS program will be able to plan, design, construct and explain the secure operations of computer systems and networks to both technical and non-technical audiences. They can also select, install, configure, program, protect, administer, and apply applications and computer systems to aid organization managers to make informed decisions and support their missions.
Career Outlook and Opportunities
The extensive career preparation that students receive as part of the CIS program helps ready them for management positions, because, in addition to learning the technical aspects of computer information systems, they will have learned teamwork, problem solving, visual modeling, applied project management and business processes.
Opportunities in computer information systems are growing at a much more rapid pace than other professions in the U.S., according to the U.S. Bureau of Labor Statistics. Not only do several CIS jobs report a high median wage, but the outlook is extremely promising, with some CIS-related occupations showing a projected growth rate of up to 30 percent in the next 10 years.
The national average salary for computer programmers was $95,640 in the year 2020.
Examples of career opportunities:
Computer Programmer
Computer Scientist
Database Administrator
Director of Information Technology
Engineer
Facilities Manager
Information Officer
Management Information Systems
Network Consultant
Project Manager
Software Publisher
Support Specialist
Systems Analyst
Systems Designer
Technology Officer
Web Developer
Get Started Now
We would love to hear more about you to better help you reach your educational goals. Contact us if you would like to learn more about the program or if you have questions.

I will work to see each student graduate with the lowest possible debt, and secure a career that lifts their lives, the lives of their families, and the communities they serve.

Dr. Thomas M. Evans
President, University of the Incarnate Word