Michelle C. Vasquez | UIW
Bio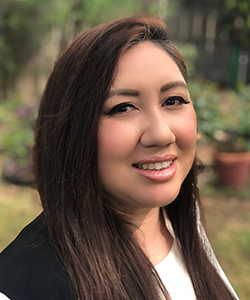 Michelle C. Vasquez joined the University of the Incarnate Word as the communications coordinator for the Dreeben School of Education in July of 2017.
For over fifteen years, she has worked at institutions of higher education in marketing, communications and information technology. Michelle supports the Dean's Office, Teacher Education Department, Graduate Studies Department, Brainpower Connection and St. Anthony Catholic High School with strategic and digital communication initiatives.
Michelle graduated from the University of the Incarnate Word with a Bachelor of Fine Arts in Computer Graphic Arts and a Master of Arts in Administration with a concentration in communications. She is currently pursuing a Ph.D. with a concentration in Adult Education, Social Innovation and Entrepreneurship.
She is a UIW board leader for the National Society of Leadership and Success, the largest collegiate honor society in the U.S. for academic achievement. Michelle received her digital storytelling facilitator certificate through StoryCenter to focus on educational and advocacy initiatives. She is a grant recipient of the Social Security Administration's Analyzing Relationships between Disability, Rehabilitation and Work (ARDRAW) Small Grant Program and a member of the Graduate Studies Department's Action Research Initiative Working Group.