Bio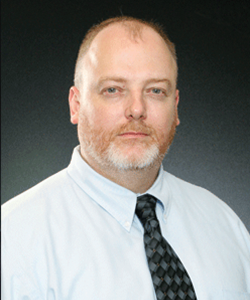 Dr. St. Clair was born on Hahn Air Force Base in Rhein-Hunsruck District of Rhineland-Palatinate in west-central Germany. He lived in Germany, Austria, and the Dallas/Ft. Worth areas, and considers himself to be a Texan with an international flair. He is married to Bobbie St. Clair (since 2000) and has three brothers and three sisters. Dr. St. Clair was the first Director of the China Incarnate Word campus, where he lived and worked in the Guangzhou District for a total of five years. Dr. St. Clair served as the Director of International Initiatives, and now as faculty and the Director of Graduate and Doctoral Studies for the Dreeben School of Education at UIW.
Research Interests
Ethics, culture, teaching models, cultural competencies, entrepreneurship, comparative education systems, blended learning, and research methods
Personal Interests
Family, friends, Jujitsu, technology, travel, research, and teaching
Quote
"Bias and bigotry are predicated on fear, ignorance, and myopic worldviews. It takes courage, effort, reflection, and a willingness to challenge and change one's perspective to discover our common humanity and develop empathy for our brothers and sisters. Absent empathy, we are reduced to apathy for others and conflict with them" (St. Clair, 2020).
Courses Taught
Ethics for the Professions
Research Methods and Tools
Systems of Belief
Entrepreneurship
Philosophical Foundations of Education
Technology related courses
International Organizations
Comparative Education
Teaching Philosophy
Dr. Norman St. Clair's Teaching Philosophy (PDF)
Contact Information
Dr. Norman St. Clair
Director of Graduate Studies
Professor
210-829-3138
stclair@uiwtx.edu
Education
Ph.D., Education
Concentration: International Education and Entrepreneurship
M.A., Education
Specialization: Adult Education and International Business Management
B.A., Occupational Education, Honors Program Certificate
A.A.S., Hospitality Operations Specialization: Hotel and Restaurant Management