Bio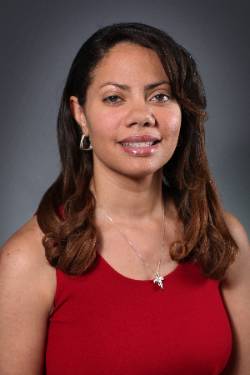 Dr. Danielle J. Alsandor serves as an assistant professor educating current and aspiring student affairs professionals on competencies and skills needed to provide effective services to diverse student populations. She earned her Ph.D. and M.Ed. in Higher Education Administration from The University of Texas at Austin. A proud Louisiana native, Dr. Alsandor completed her undergraduate degree in Mass Communications from the University of Louisiana at Lafayette. Prior to joining UIW, she worked as a faculty member at Louisiana State University and Valdosta State University. She also worked as a student affairs professional for eight years performing academic enrichment, diversity initiatives and academic advising.
Connecting theory to practice is important to her, as she believes effective and professional personnel should be able to identify theoretical underpinnings as they work to address and resolve challenges facing college students and adult learners in higher education in the United States.
She is a member of the Association for the Study of Higher Education, the National Association of Student Personnel Administration, Sisters of the Academy, the American Association of Blacks in Higher Education, the Research Association for Minority Professors and the Texas Association of College and University Student Personnel Administrators among others.
Research Interests
College Student Success for Underrepresented Populations
Faculty of Color
Reflective Practice
Organizational Behavior
Personal Interests
Spending time with family, friends, and her dog Deeno.
Quote
"I've learned people will forget what you said, people will forget what you did, but people will never forget how you made them feel."
– Maya Angelou
Contact Information
Dr. Danielle J. Alsandor
Assistant Professor
210-832-3218
alsandor@uiwtx.edu
Courses Taught
Effective Teams and Groups
Leadership and Administration in Student Affairs
Multicultural Contexts of Education
The College Environment 
Education
Ph.D., Higher Education Administration
The University of Texas at Austin
Austin, Texas
M.Ed., College & University Student Personnel Administration
The University of Texas at Austin
Austin, Texas  
B.A., Mass Communication University of Louisiana at Lafayette
Lafayette, Louisiana