Mission and Goals -- Theatre Arts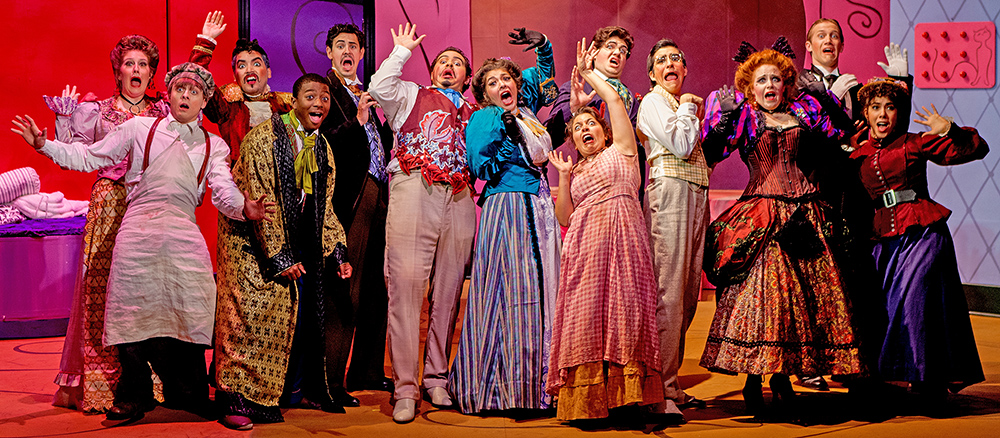 The Mission of the Department of Theatre Arts focuses on three main goals: providing our majors with a strong, basic foundation in the performing arts that will enable them to pursue postgraduate educational and professional opportunities in Theatre; enhancing the general education of the University's core curriculum; and enriching the cultural, spiritual, and intellectual lives of our on-campus and San Antonio communities.
The Department provides majors with a liberal arts program of study leading to a Bachelor of Arts in Theatre Arts. This program affords its graduates a thorough understanding of the art form; its performance conditions, representative dramatic literature, and major practices - past and present. Through the study of Theatre Arts, UIW students practice critical thinking, creative problem solving, collaboration and empathy, thereby assisting in their preparation for advanced professional study in a variety of fields that respect a well-balanced liberal arts degree. Upon completion of their degree, UIW graduates are prepared to undertake specialized training in a variety of graduate Theatre Arts study areas or to pursue a career in professional theatre.
The Department views its production season as both an extension of its educational program and a site of artistic and intellectual expression. In its presentation of four to five theatrical productions each year, The Theatre Arts faculty commits itself to collaborative teaching in order to support diverse approaches and techniques as well as to demonstrate integrated artistic collaboration. The Department adheres to a policy of equal opportunity in casting and in the assignment of production responsibilities. Participation in the academic year production season is open to any student enrolled in UIW, and is required of Theatre Arts majors. Through the production season, we provide the opportunity to participate in and to witness major dramatic genres and theatrical styles.
UIW is an accredited institutional member of the National Association of Schools of Theatre (NAST).