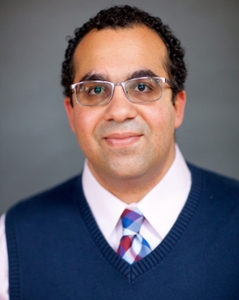 Assistant Professor of Religious Studies 
Office:
AD 251
Hours:
Tuesday/Thursday 12:45 - 2:45 p.m. and by appointment
Phone:
(210) 829-6066 
E-mail:
takawi@uiwtx.edu
Links:
https://uiw.academia.edu/MouradTakawi
Currently Teaching:
RELS 1305 Intro to Theology & Ethics
RELS 3345 World Religions
Education:
Ph.D. University of Notre Dame
M.T.S. University of Notre Dame  
M.A. American University in Cairo
B.A. American University in Cairo
Research Interests:
Islamic Studies, Eastern Christian Studies, Christian-Muslim Relations, Cross-Cultural and Interreligious Dialogue
Publications:
The Qurʾān as a Classic: Early Arabic Christian and Muslim Exegesis of the Qurʾān in the Interreligious Milieu, 8th-10th Centuries CE. (De Gruyter: under contract).
"Divine Immanence and the Liturgical-Eschatological Vision in Sūrat al-Fatḥ (Q 48)," in Roberta Sabbath (ed.), Sacred Troubling Topics in Hebrew Bible, New Testament, and Qurʾān (Berlin; Boston, MA: De Gruyter, 2021).
With Gabriel Said Reynolds, "Muslim Perceptions of Jesus," in Douglas Pratt and Charles Tieszen (eds.), Christian-Muslim Relations: A Bibliographical History. Volume 15. Thematic Essays (600-1600)(Leiden; Boston, MA: Brill, 2020): 123-151.
"The Trinity in Qurʾānic Idiom: Q 4.171 and the Arabic Christian Presentation of the Trinity as God, his Word, and his Spirit," Islam and Christian-Muslim Relations 30, no. 4 (2019): 435-457.