| Cardinal Flight Plan
Fall 2021
A Message from the Provost
Dear UIW Community,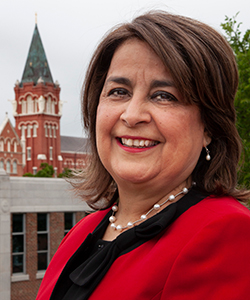 Throughout the pandemic, we have overcome many challenges together to stay connected and keep our students on their journeys toward graduation. Thanks to our exceptional medical team, we have also been able to mitigate the spread of illness in our community, earning praise from city representatives for UIW planning and accomplishments. Our commitment to safety and success of the campus community during this last year, has set the foundation for even greater things to come in the coming 2021-2022 academic year.
Now we are excited to share our plans as we look forward to our Fall terms.
Academic Instruction
This fall, we will be back to deliver in-person instruction safely with rooms at their normal, full capacity. Therefore, we have scheduled fall classes with mostly in-person instruction at all UIW locations. At the same time, we do not think of Fall 2021 as a "return" to pre-pandemic. Instead, faculty are taking advantage of our improved capacity to provide new remote learning options – including online sections for most core courses – so students can build schedules that meet their needs.
The School of Professional Studies will again have in-person options for their courses, in addition to the array of online courses and degree programs that are a hallmark of the School of Professional Studies.
Our Health Professions programs will return to maximum in-person instruction to the extent possible, using online modalities as appropriate.
Campus Life and Student Success
UIW Housing and Residence Life will resume full occupancy including our newest apartment community, the Township! Also, our Residence Life staff is planning amazing and fun programs to create a dynamic live-in experience in the residence halls. Residence living is available whether student classes are in person or online.
Full dining options will be available, including Hortencia's, Lucianos, Finnegan's and the SEC Student Café.
Campus Engagement programs will offer a full spectrum of activities, both in-person and remote. This will include a robust Welcome Week schedule to assist students in becoming acclimated and engaged in the UIW campus community. 
Career Services will provide their usual range of services, with in-person and remote opportunities for professional development and connections with employers.
Student organizations will be encouraged to resume safe meetings and activities.
Overall, we will offer rich opportunities for students to safely connect with their Cardinal community whether it be in person, online, or blended! 
Athletics
UIW men's and women's sports will resume their regular competition schedules and activities.
Study Abroad
We plan to resume Study Abroad programs in the 2021-2022 academic year, in careful compliance with public health guidelines, international travel safety and permissions, and University health and safety protocols. While we are optimistic that conditions will continue to improve, we will closely monitor the safety at each UIW sister school and provide updated information to participating students as it becomes available.
Continued Planning
While pandemic conditions around the world evolve, our medical team will continue to stay abreast of changes and keep us informed. In addition, the Provost's team will explore flexible contingency options as needed. A final decision will be made by June 30, 2021, regarding whether pandemic conditions would require any adjustments for Fall terms. 
In the coming weeks, we will provide additional details related to orientation activities, new program opportunities, and activities provided through our Campus Life office. Updates and information related to Fall planning will be posted in the Cardinal Flight Plan.
As a faith community, we know we live and learn best in our relationships with each other and the personal exchanges that take place, whether in-person or remotely, every day. I am hopeful that we will soon return to safe environments where opportunities for more experiences in person abound.
Sincerely,
Barbara Aranda-Naranjo, PhD
Provost
UIW Cardinal Flight Plan to Fall 2021
Welcome, Cardinals! It's time to return to the Nest! As we navigate a new semester, this page will serve as your go-to resource for the most up-to-date information regarding Fall 2021 at UIW. While the COVID-19 pandemic presents an ever-changing landscape to which educational institutions must continue to adapt in order to best serve students, we are excited to have welcomed so many Cardinals back home this fall. As the situation continues to evolve, this page will be updated to reflect any changes to our Cardinal Flight Plan. Here is what you can expect at the Nest this semester.
COVID-19 Guidance as of August 1, 2021
Click the links below for UIW COVID-19 guidelines and procedures.
Procedures and General Guidelines
Additional Resources
Find links to helpful pages to learn more about the University's COVID-19 response and Health Services.
Fall 2021 Dates to Remember:
Semester Begins

First day of most classes

Labor Day Holiday

No class - travel discouraged

Spring Registration Begins

Thanksgiving Break

Finals will be held online

Final Exams

Commencement

Final Grades Due

Christmas Break

University Closed
Helpful Links and Resources
More information for students and parents about common areas of concern.

No matter what lies ahead, it is our sense of community that will ensure that we meet every change – both the gladly anticipated and the unexpected – together, and we will be all the stronger for it.

Thomas M. Evans, PhD
UIW President
Questions? Ask Red!
UIW staff members are ready to answer your questions. Click the link below for our "Ask Red" question form.
Department Contact Info
Representatives from UIW's various departments are ready to assist you and answer your questions.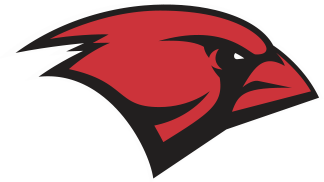 Cardinal Daily Health Check