| Cardinal Flight Plan
UIW Cardinal Flight Plan to Fall 2020
Welcome, Cardinals! As we prepare for another term at UIW, this page will serve as your go-to resource for the most up-to-date information regarding the Fall 2020 semester. The COVID-19 pandemic presents an ever-changing landscape to which educational institutions must continue to adapt in order to best serve students. As the situation continues to evolve, this page will be updated to reflect any changes to our Cardinal Flight Plan. Here is what you can expect for the upcoming semester.
Student Requirements for Returning to Campus
A Message from the President
Welcome to the Nest, Cardinals!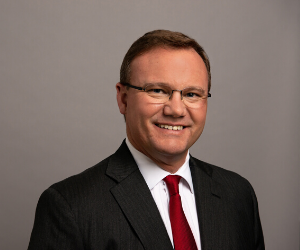 Every year, as summer wanes and the fall semester approaches, I can feel the excitement grow as we prepare to welcome new and returning students to our campuses. While this has hardly been a typical spring and summer, and fall 2020 will look and feel different from years past, our commitment to you remains unchanged. I share your excitement as we look forward to the start of a new school year.
Below you will find more details about learning, working and living at UIW, as well as information specific to students and parents, faculty, and staff. We will be moving forward with an academic plan that will offer a hybrid approach, honoring the personal needs of our students while still offering a vibrant campus culture. Whether you take courses online, in-person, or a combination of both, you can still expect classes designed to challenge and enlighten, and a community ready to support your academic, spiritual and personal growth at every turn.
UIW is made for times like these. We are experts in distance learning with a history of more than 20 years in online education. We are leaders in healthcare, having five health professions schools, as well as an epidemiologist and a public health expert on staff. We are committed to caring for one another and our community – it is at the very heart of our Mission and all we do. Working together as One Word, we will all do our part and share in the responsibility to keep our community safe.
Welcome home, Cardinals. On behalf of our entire University, we are so glad to have you with us.
Praised be the Incarnate Word!
Thomas M. Evans, PhD
President
Procedures and General Guidelines
More Information For Students
Additional Resources
Find links to helpful pages to learn more about teaching and working at UIW, the University's COVID-19 response and Health Services.
Para la version en español, haz clic aqui.
Dates to Remember
Check back periodically for updates.
Course Specifications

Courses will be listed as synchronous or asynchronous this week

Semester Begins

First day of most classes

Labor Day Holiday

No class - travel discouraged

Thanksgiving Break

All classes will be held online after Thanksgiving

Finals Week

Finals will be held online.

Grades Due

Grade submittal deadline.
Helpful Links and Resources
More information for students and parents about common areas of concern.
UIW is Prepared for Flight
20
years of successful online teaching experience
1/3
of UIW U.S. students are already distance learners
3K+
combined faculty distance learning training hours
Questions? Ask Red!
UIW staff members are ready to answer your questions. Click the link below for our "Ask Red" question form.
Department Contact Info
Representatives from UIW's various departments are ready to assist you and answer your questions.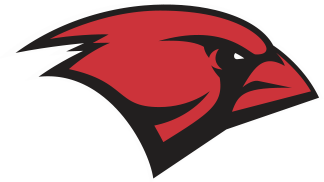 Cardinal Daily Health Check