| Cardinal Flight Plan
Spring 2021
A Message from the Provost
Dear Cardinal Students,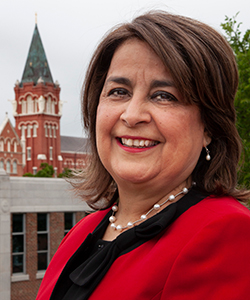 First, I would like to say, Thank You! Thank you for your patience and resilience as we navigate this Fall semester. Thank you for all you are doing to keep our campus safe while you maintain your dedication to your academic success, and we thank you for putting your trust in UIW.
I would also like to express my deep gratitude to our entire UIW community as we continue to do our work in the midst of this global pandemic. I send my heartfelt thanks to the Blue Ribbon group, still vibrant with about 30 faculty and deans as well as a strong SGA rep, who drafted excellent options for the Spring calendar.
After many meetings and hard work, we are happy to be able to share these first steps as we prepare for the Spring 2021 semester.
Spring Start
To begin the Spring term, the health professions programs will begin as scheduled on Jan. 4, 2021, continuing in the same modes as they did for Fall, with didactics largely online, and designated labs and clinicals in-person following all safety precautions.
The Broadway programs, and the School of Professional Studies, will also begin the Spring terms as scheduled, on Jan 11. The sections designated by the faculty and deans for in-person instruction will begin meeting in-person that week.
Your faculty will work diligently to identify sections in their programs that can safely be offered in-person, so we can provide options for you in the Spring terms.
Spring Break
Our Spring calendar will continue to celebrate all scheduled holidays as published by the Registrar, and Human Resources, including Martin Luther King, Good Friday, Easter Monday and Fiesta (pending city planning).
The President's Cabinet recognizes the importance of taking a break – and being able to look forward to that break – so we will keep Spring Break as scheduled.
Spring Commencements
As we continue to monitor health conditions in our region, we hold out hope that we can celebrate May Commencement in-person, especially with the excitement of graduating the inaugural class from the UIW School of Osteopathic Medicine.
Blessing
As you know all instruction will move online after Thanksgiving, and final exams will be also be given online, during that scheduled week, unless specified differently by your school.
Please know that the entire community as well as the Sisters of Charity of the Incarnate Word are praying for you as you continue on through this Fall semester and as you prepare to navigate finals in a much different way.
I leave you all with my continued blessings for a safe and productive Fall term
Sincerely,
Barbara Aranda-Naranjo, PhD
Provost
UIW Cardinal Flight Plan to Spring 2021
Welcome, Cardinals! As we prepare for another term at UIW, this page will serve as your go-to resource for the most up-to-date information regarding the Spring 2021 semester. The COVID-19 pandemic presents an ever-changing landscape to which educational institutions must continue to adapt in order to best serve students. As the situation continues to evolve, this page will be updated to reflect any changes to our Cardinal Flight Plan. Here is what you can expect for the upcoming semester. 
Student Requirements for Returning to Campus
Procedures and General Guidelines
More Information For Students
Additional Resources
Find links to helpful pages to learn more about teaching and working at UIW, the University's COVID-19 response and Health Services.
Spring Dates to Remember:
Semester Begins

First day of most classes

Good Friday

No class - travel discouraged

Spring Break

No class - continue following CDC guidelines

Finals Week

Finals will be held online

Grades Due

Grade submittal deadline
Helpful Links and Resources
More information for students and parents about common areas of concern.
UIW is Prepared for Flight
20
years of successful online teaching experience
1/3
of UIW U.S. students are already distance learners
3K+
combined faculty distance learning training hours
Questions? Ask Red!
UIW staff members are ready to answer your questions. Click the link below for our "Ask Red" question form.
Department Contact Info
Representatives from UIW's various departments are ready to assist you and answer your questions.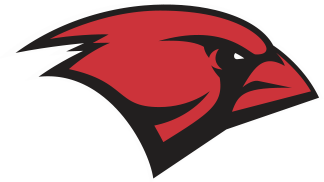 Cardinal Daily Health Check