The University of the Incarnate Word is proud to celebrate Black History Month 2021. Join us for a series of events featuring UIW alumni, faculty and community members who will recall their experiences, reflect on Black history and the current issues of social justice our country faces, and share steps we can all take to create a more just society.
Muslims and Christians Together Creating the Beloved Community, Transforming Racism
Jan. 15, 2021, 9 - 10:30 a.m.
A San Antonio DreamWeek event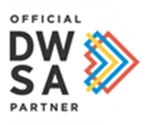 At this virtual event, attendees will listen to and share ideas about various traditions and dialogues and receive an invitation to unite in compassionate service. This panel will feature:
Imam Omar Adib Shakir is a resident Imam at Masjid Bilal Ibn where he serves the local Muslim community. Shakir is also employed by the Texas Department of Criminal Justice serving in Texas prisons and jails by teaching, counseling, mentoring and resolving conflicts.
Bishop Trevor Alexander is a Protestant chaplain and adjunct faculty at the University of the Incarnate Word. Bishop Alexander serves in the Lord's Church in the Kingdom Council of Interdependent Christian Churches and Ministries and leads True Vine Church.
Mourad Takawi is an assistant professor of Religious Studies. Dr. Takawi holds a Ph.D. from the University of Notre Dame and an M.A. from the American University in Cairo. He authored The Qurʾān as a Classic: Early Arabic Christian and Muslim Exegesis of the Qurʾān in the Interreligious Milieu, 8th-10th Centuries CE.
Yesenia Caloca is the assistant director of the UIW Ettling Center for Civic Leadership and Sustainability. Caloca holds a Master of Education in Global Studies and has worked with the Ewha Woman's University in Korea, Morocco, and Mexico.
Sister Martha Ann Kirk, CCVI, Th.D. is a professor emerita of Religious Studies. Sr. Martha Ann works passionately for the UIW Ettling Center. She strives to continue providing educational opportunities on service learning, that our city may continue to grow as a "City of Compassion." She is a certified Compassionate Integrity Training Facilitator.
If you are a UIW student participating in this event, register here for service credit.
---
Touching and Transforming – Black Alumni of the University of the Incarnate Word
Jan. 21, 2021, 9 a.m. - 8 p.m
A San Antonio DreamWeek event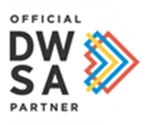 Listen to stories from UIW alumni and celebrate graduates who have touched thousands of lives and are transforming society. As we reflect on the San Antonio DreamWeek theme this year, "life, liberty, and the pursuit of happiness," our graduates are showing what builds a good life, a just country and joyful flourishing. The day's schedule is as follows:
9 a.m.
Tune in for a special welcome from Dr. Arturo Chavez, UIW associate vice president for Mission and Ministry and Diversity, Equity, and Inclusion, and an Incarnate Word graduate. Chavez is nationally recognized for his efforts to combat racism and poverty – Catholic Charities USA recognized him as "…a national champion of the poor" with the 2010 Keep the Dream Alive Award, a recognition named in honor of the Rev. Martin Luther King, Jr.  Dr. Chavez served on President Obama's Council for Faith-Based and Neighborhood Partnerships.  
---
9:15 a.m.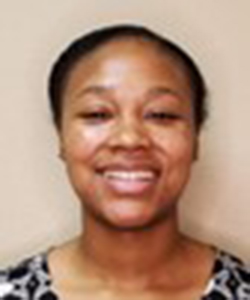 Antoinette King is a North and East Texas native. She graduated with a B.A. in Psychology from the University of the Incarnate Word and an M.A. in Professional Counseling from Texas State University. Currently, Antoinette is an LPC Associate working with youth in foster care within the Dallas-Fort Worth area.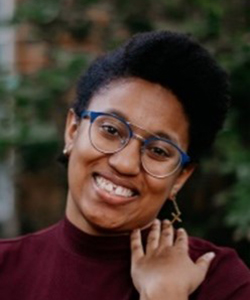 Kaelyn Lewis was raised in Houston, TX and earned her B.A. in Psychology from the University of the Incarnate Word. She is now enrolled in the M.S. in Applied Psychology program with a focus in Industrial/Organizational Psychology at Lamar University.
"Living in one of the top 10 most diverse cities in America has given me a deep appreciation for the cultures and differences of others. For my master's thesis, I explored an intervention that was meant to decrease implicit bias toward racial minorities. I am focused on Diversity, Equity, and Inclusion because I believe the mixture of various ideas and experiences can improve an organization's work environment (and in turn, improve mental health) for every employee."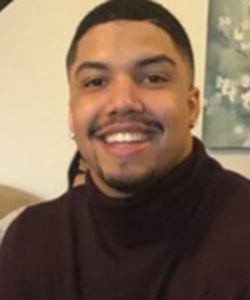 Javon Wright graduated from UIW with a degree in Rehabilitation Science in 2020. He is the child of two 20-year USAF veterans. He graduated from Communications Arts High School and was a part of the UIW football team from 2017 to 2020. Javon is a founder of the social justice group, As One We Will, at UIW and hopes to be an advocate for marginalized people in the healthcare field as he pursues a career in orthopedic surgery.
Gerald Bowie III is a junior at the University of the Incarnate Word and a member of the Cardinal Football team. He is from Dallas, TX; he graduated from Duncanville High School in 2018. He is double majoring in Criminal Justice and Sociology and plans to work in the Federal Law Enforcement field after graduation. He is a member of the UIW Student-Athlete Advisory Committee, a member of Tau Sigma Chi (Criminal Justice Association), and founder and representative of the UIW As One We Will social justice group. He is extremely excited to share the group's mission and progress with attendees.
10 - 11 a.m.
Our six dynamic panelists will discuss their experiences throughout and after their lives at UIW, and how they have been affected by and influenced their workplace(s). This a fireside chat-style conversation about diversity—current issues, challenges, and change.
Moderator: Dr. Teresa Harrison, associate professor of Management
H-E-B School of Business & Administration at the University of the Incarnate Word
Panelists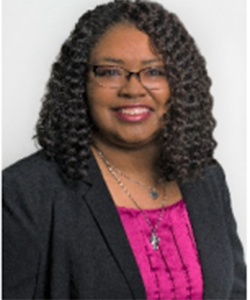 Dawn Cleveland serves as a senior category management analyst at ArchPoint Group in San Antonio. Dawn began her career as a category analyst at Luke Soules (food broker), as a member of the H-E-B team delivering sales analyses and business reviews for the clients of Luke Soules. Dawn spent seven years at Coca-Cola, in the category products group for the H-E-B team. Dawn has over 15 years of experience as a sales analyst for the San Antonio market. Dawn earned her MBA and BBA in Management Information Systems from the University of the Incarnate Word. A goal of hers is to achieve a Category Management Certification. Dawn is also a member of the Alpha Kappa Alpha Sorority.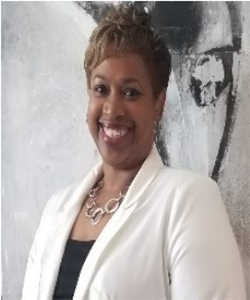 Pershama Dailey, President of Paven Management Services, has over 25 years of corporate and nonprofit support experience. She has worked within Fortune 500 companies including JPMorgan Chase, AllianceBernstein, and United Services Automobile Association (USAA). Pershama is an organizational development practitioner and consultant. She works with individuals, small businesses, and nonprofits to enhance their leadership, training and development, and organizational goals. She is a speaker, corporate trainer, and transitional coach. Pershama holds a certificate in coaching in Personal Development from Coaching and Positive Psychology Institute (CaPP). She earned a Bachelor of Arts in Organizational Development from the University of the Incarnate Word. Pershama is also a member of Alpha Kappa Alpha Sorority.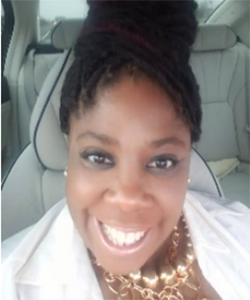 "When asked what I do for a living, always my response is, 'I'm in the business of cultivating dreams.'"
Yolanda Crooms earned her bachelor's and master's degrees from the University of Incarnate Word and an associate degree from the Alamo Colleges District. She is an associate director for enterprise state reporting at Alamo Colleges District, and has worked in higher education for over 20 years. She works closely with various student bodies in education, certifies the educational promises through maximum state funding, and ensures access to all in pursuit of an education. In addition, she serves her peers within the Alamo Colleges system as an engaged Staff Senate member, where she believes it is a distinct honor to be a voice for some of the hardest working and selfless individuals in the nation (ask Malcolm Baldrige).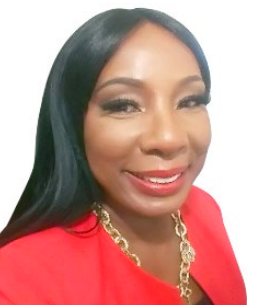 Dr. Dorinda Rolle is President of Rolle and Associates, LLC. She has held positions with various organizations in the academic, business, government, and nonprofit arenas. She developed curriculum for and teaches diversity, equity, and inclusion in the Executive Education Program at the UTSA Center for Professional Excellence. She earned her Ph.D. in Organizational Leadership from the University of the Incarnate Word. Dr. Rolle is also an ICF-certified professional coach and a certified diversity, equity, and inclusion practitioner.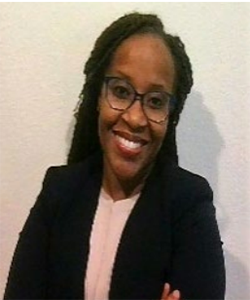 Susan Ikamba, a Kenyan native, earned her Master of Health Administration from the University of Incarnate Word in 2012, and a Bachelor of Business Administration in Finance from the University of Texas at San Antonio. Today, Susan works as a finance manager at The University of Texas MD Anderson Cancer Center. In this position, Susan has been able to express her passion about the mission of the organization, which is eliminating cancer. For fun, she enjoys traveling, cooking, volunteering, and spending time with family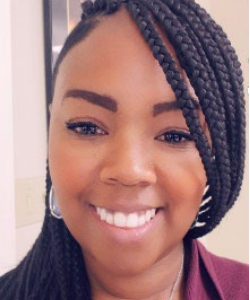 Dionne Guzman serves as an account manager for Furniture Marketing Group in San Antonio. Dionne began her career as an intern at Wittigs Office Interiors in San Antonio. After graduation, she was hired full time and spent five years there as a designer. From there, Dionne went on to work for Price Modern in Washington, DC as a senior designer. She spent two years in the DC Metro area before returning to San Antonio. Upon her return, she was recruited to work for Furniture Marketing Group as a project manager. She earned a Bachelor of Science in Interior Design from the University of the Incarnate Word in 1997.
11 a.m. – Noon
Mikala Gibson and Ya'Ke Smith, a husband and wife duo, will share and discuss films that he has written and she has produced– Dear Bruh, Brother, and The Pandemic Chronicles. Learn more about their films. San Antonio is known for the largest MLK March in the United States. Due to the ongoing COVID-19 pandemic, an in-person event was not possible this year. Smith rose to the occasion and created "Dream: Rising Up for Justice," a virtual march for Martin Luther King Day 2021 in San Antonio. Thousands tuned in for his film, which shared messages of hope, unity and courage. 
Learn more about Gibson and Smith: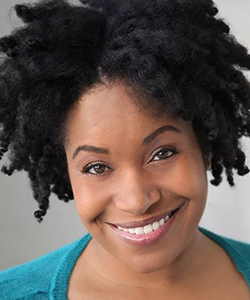 Mikala Gibson is an award-winning stage and screen actress, published writer, master teaching artist and an alumna of UIW's Theatre Arts program. Although she is based in the great state of Texas, her work has been seen on major networks including HBO, Showtime, BET and PBS. Her work has also been featured at the Cannes International Film Festival, Sundance, SXSW, Austin Film Festival, Raindance International Film Festival, Urbanworld Film Festival and the American Black Film Festival.
When she is not performing, Gibson teaches theatre and creative writing to the next generation of young artists. Having taught successfully for 15 years, Mikala is a sought-after lecturer and conducts workshops on being an effective teaching artist.
Gibson believes that acting is the most humbling experience. "It's hard to judge people after walking in their shoes. Everyone has a story and part of my job is to share that story."
Learn more about Theatre Arts at UIW.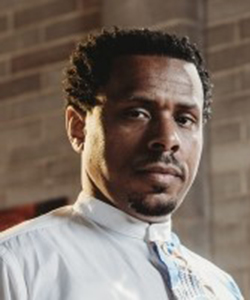 Ya'Ke Smith, known for his unflinching and veracious style of storytelling, is a rising voice in independent cinema. His films have received world-wide acclaim, screening and winning awards at more than 90 film festivals. The Director's Guild of America, the Student Academy Awards, HBO, Showtime, and the City of Buffalo, NY, which proclaimed Feb. 23, 2013 as Ya'Ke Smith Day, have all honored him. His short film, Katrina's Son, screened at more than 40 film festivals and won 14 awards. The film was also eligible for the 2012 Academy Award in short filmmaking. His debut feature, WOLF, which NPR called "an impressive piece by a young director," premiered at the SXSW Film Festival and has gone on to screen and win awards at festivals across North America. The film is now available for download via several video-on-demand outlets. His short film, made its television premiere on HBO in February of 2015, and screened on the network for two years. The film was also streamed as part of Issa Rae's Short Film Sunday series on her YouTube channel.
Ya'Ke has been featured on NPR, CNN, HLN, Ebony Online, Indiewire, Filmmaker Magazine and Shadow&Act. Ya'Ke graduated with a Bachelor of Arts from the Communication Arts Department at the University of the Incarnate Word, where he later became the youngest recipient of the Alumni of Distinction for Professional Achievement award. He received his M.F.A. from the University of Texas at Austin, where he is currently an associate professor of Film. He also serves as associate dean for Diversity, Equity, and Inclusion for the Moody College of Communication. Previously, he was the Morgan Woodward Distinguished Professor of Film at the University of Texas at Arlington.
Learn more about UIW Communication Arts at UIW.
Noon - 1 p.m.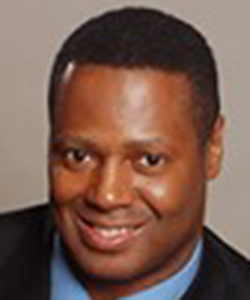 Dr. D. Anthony Miles is a serial entrepreneur, award-winning researcher, award-winning professor, statistician, legal expert witness, business expert and best-selling author. Dr. Miles is a nationally known startup and marketing expert. He is also a forensic marketing expert. He has appeared in the national media for his expertise. He is CEO and Founder, of Miles Development Industries Corporation®, a consulting practice and venture capital acquisition firm
He is also host and executive producer of Game On Business Talk® Radio Show. He was a Visiting Professor. He has presented his research at conferences around the country. Most notably he has presented at Stanford University. He was invited to Harvard University by the Harvard Business School (HBS). He has a Ph.D./MBA in Entrepreneurship/General Business from the University of the Incarnate Word. See a selection of his books here.
Learn More About Criminal Justice at UIW
---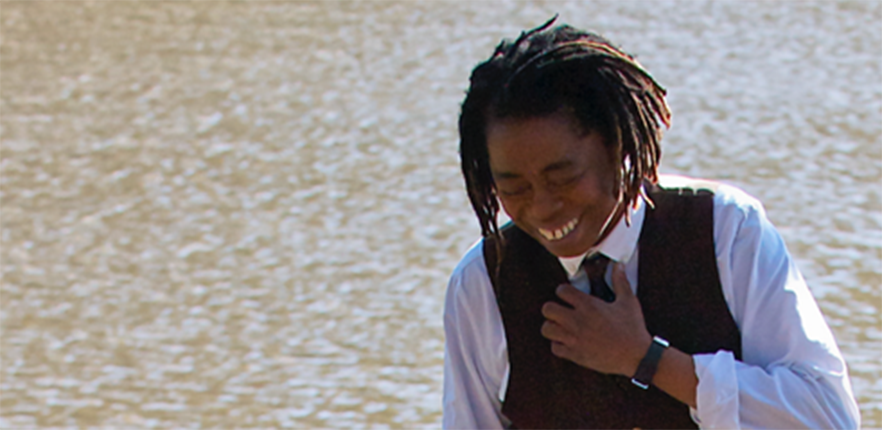 Noon - 1:45 p.m.
Melanie De More, UIW Music alumna, works nationally sharing both music of the African Diaspora and her delightful compositions. Most recently, she has served as the musical director for Opera Obeah on the Salem Witch Trials which was selected as one of eight top performances for the National Alliance for Musical Theatre Festival of New Musicals. She stretches minds in the "Othering and Belong Institute" at UC Berkeley and stretches hearts with thousands of children in schools in Oakland, CA, where she lives. Click here to learn more scroll down and click on some of her wonderful songs—"More About Freedom Land and the Gullah Tradition. The pieces are profound in their evocation of the enslaved person's human experience – fear, prayer, determination, and elation are captured in intense rhythms, incantation, rich harmony, and interactive delivery."
She also works with Threshold Choirs, those who share with people in the journey from life and to life. Whether she's leading stick pounding workshops, doing residencies with choirs all over the country, performing solo, or teaching sound awareness to sixth graders or senior citizens, one thing is certain: her mission is to make sure you unlock the key to experiencing yourself in all your glory. Recently after the killing of George Floyd, she again sang an African-American Gullah lullaby - "Somebody's baby just killed someone else's baby, leaving somebody's baby, cryin'. When will it all end?"
DeMore will offer two sessions:
Noon: Incarnate Word High School Campus Minister, Rosi Cortez, and students join Melanie in song
1 p.m.: A Conversation with Melanie DeMore

---
1:45 - 2:45 p.m.
Devin (Bedford) Graham was a 2007 graduate from UIW's Music Industry Studies program. While at UIW,  she worked as a student assistant in the music department. She was a founding member of the Music Industry Club (then known as MIC). She went on to attend law school at Southern Methodist University Deadman School of Law to pursue her dream to become an attorney. Devin continued to contribute to the music industry by providing pro bono legal services to several Christian artists across the country, and continues to provide those services as needed to several regional promoters. She currently keeps her contract negotiation skills sharp by working as a full-time attorney at Sirius Computer Solutions. Her proudest titles, however, are wife to husband Brandon Graham and mother to daughters Brianna and Payton.
Tabitha Hoxie is a music therapist who graduated from UIW in December 2018 with a B.M. in Music Therapy. A native of Austin, Tabitha was homeschooled all the way through high school. Upon arriving at UIW, she threw herself into the music school community, participating in Chorale, Cardinal Singers, and the UIW community orchestra until her internship. She served Chorale as secretary for one year and president for two, and was the first music library assistant. She received the Outstanding Music Theory Student award in 2016 and the Outstanding Music Major award in 2018. Tabitha is now self-employed as a contracting music therapist who is primarily working with adults on the autism spectrum.
Learn more about the Music Department at UIW where students can not only major or minor in music, but focus in Music Therapy, Education, Composition, Industries Studies, Vocal or Instrumental Studies. 
---
3 - 4:15 p.m.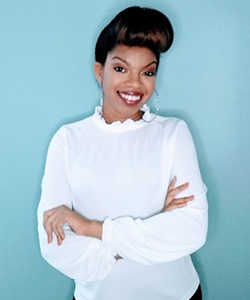 Wanita Mercer is an international educator who teaches English reading and writing with a focus in quantitative research for the graduate school of China's think tank, the Chinese Academy of Social Sciences in Beijing. She holds a Ph.D. from the UIW Dreeben School of Education with an emphasis in Organizational Leadership. Her dissertation was titled "A Case for Spiritual Change Readiness: A Correlational Study."
A native of Jackson, Tenn., Mercer moved to San Antonio where she graduated in 2003 as Thomas Edison High School's salutatorian and earned her bachelor's degree in Fashion Management and a Fashion Designer Certificate in 2006 from the University of the Incarnate Word. She also earned a Master of Administration with an emphasis in Communication Arts, taking both business and communication arts courses. She has served as a college counselor with the federally-funded GEAR UP program in the San Antonio Independent School District. Before going to China in 2017, Mercer was an adjunct graduate professor in UIW's Dreeben School of Education. Since being in China, she has completed a master-level Teaching of English as a Foreign Language (TEFL) certification in 2018 with specialized training in Business English and teaching adults. She taught English to more than 750 students – ages 3 to 50 – from kindergarteners to medical doctors within her first year in Jinan, Shandong, China.
Learn more about the Dreeben School of Education  and Communication Arts at UIW the class hosting Ms. Mercer. Learn of the MAA in Administration from the UIW School of Professional Studies. Check out Fashion studies and other programs in the School of Media and Design.
---
4:30 - 5:45 p.m.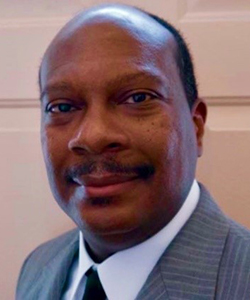 Reginald F. Davis, pastor of the historic First Baptist Church in Williamsburg, Virginia, is author of the groundbreaking work,  Frederick Douglas: Precursor of Liberation Theology. Dr. Davis' writings contribute to the Frederick Douglass section of Empire and the Christian Tradition. He has also written on African American interpretation of scripture.
Davis earned a Master of Divinity from Colgate Rochester Divinity School in New York and a Doctorate in Humanities, with a concentration in African American Studies from Florida State University. Pastor Davis received his Bachelor of Art degree from the University of the Incarnate Word. He has served as the dean of students at Garrett-Evangelical Theological Seminary in Evanston,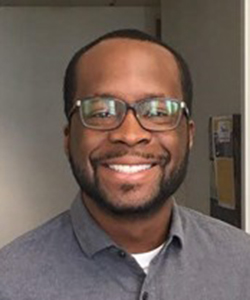 Illinois. Dr. Davis has also served on the faculties of Barry University and Florida A&M University in Tallahassee. His book,  From Wall Street To Main Street - Why America is Being Destroyed from Within, challenges all to search for our moral compass.
Ian Riley holds a BA in Psychology and Religious Studies from UIW and an MA in Clinical Mental Health Counseling from St. Mary's University. He serves as the assistant director of Retention Services at St. Mary's University, helping the student population traverse academic and non-academic issues that hinder student success and educational achievement. He worked part-time as a graduate assistant for the TRiO Student Support Services program, designed to help first-generation, low-income students, or students with accessibility challenges. Recently, he was a part of grass-root efforts to examine the ethnic and racial climate with other alumni, students, staff, and faculty.
Learn more about Religious Studies and Psychology at UIW.
---
6 - 7 p.m
Stephen Lucke will be joined by Jorge Quintero, Ettling Center for Civic Leadership and Sustainability graduate assistant and host of the "Jorge Quintero" Podcast, as well as UIW sustainability promoters, Dr. Ben Miele and Dr. Gabriel Saxton-Ruiz.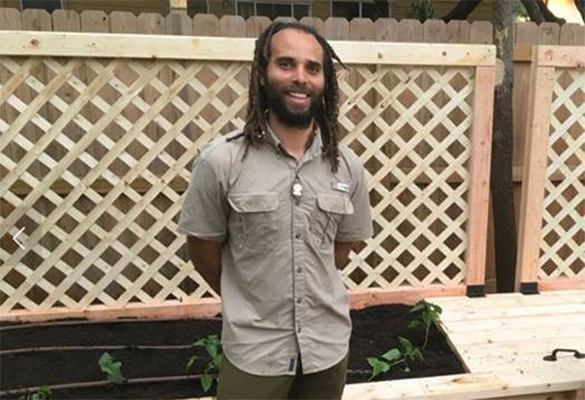 In 2005, Dr. Ric Peigler, professor of Biology, and Sr. Martha Ann Kirk, professor emerita of Religious Studies, started a Holy Land Garden at UIW with plants and texts about them found in the Bible and the Qur'an. While there were a growing number of Biblical gardens in the world, this seemed to be the only garden developing from Jewish Biblical text, Christian Biblical text, and Islamic Qur'anic text. Some years later, an enthusiastic Biology major, Stephen Lucke, spoke to Sr. Martha Ann of his dream of a community garden at UIW providing food and educational opportunities for students to learn about food security. Having earned her doctoral degree in  Berkeley, CA, where she often walked by the UCB Community Gardens, Sr. Martha Ann signaled her complete affirmation of the idea by reaching into her purse, handing him $40 that she happened to have and saying, "Go buy seed." Dr. Carlos Garcia, UIW dean of Mathematics, Science and Engineering provided more substantial support and the idea took root.
Today, Stephen Lucke's vocation of educating, nurturing, and healing touches thousands as director of Gardopia Gardens, an education-based nonprofit organization located at 619 N. New Braunfels. He is constantly and generously available to teach other groups. For Climate Reality Day 2020, he spoke and participated in a Compassion Tree Planting Ceremony near the Headwaters of the San Antonio River on the UIW campus with San Antonio Mayor Ron Nirenberg, UIW President Dr. Thomas M. Evans, and others who play significant roles in sustainability in the city. Watch event footage here. The UIW Ettling Center for Civic Leadership and Sustainability is grateful that Lucke frequently visits our campus as a consultant for the UIW Community Garden.
Gardopia sprouted in 2015 to address health disparities in a high-crime corridor on the near-Eastside of San Antonio. Initially funded by the San Antonio Housing Authority (SAHA), Gardopia implemented crime prevention through environmental design (CPTED) as a methodology to reduce crime around an abandoned lot. Working with SAHA, this became San Antonio Eastside's first "gardopia," or garden utopia, where neighbors grow their own food and transform their community. The mission is "growing healthy communities through garden-based learning," with a vision of "a sustainable society, empowered and educated to lead healthy lifestyles through gardening."
Learn some of Mr. Lucke's story and how you might get involved at Gardopia or use his model for your home, neighborhood, park, or community. He grows food, but also community, care, and the wisdom of creation spirituality. One may schedule a consultation or purchase a garden from Gardopia to grow their own food, increasing food security during uncertain times. 
Join Gardopia's next volunteer day on Saturday, Jan. 23.
Stephen Lucke holds a BA in Biology and an MA in Multidisciplinary Studies with emphasis on Nutrition from UIW.   
---
A Conversation with NPR's Sam Sanders and Bishop Trevor Alexander, furthering MLK's "Beloved Community" - Hosted by Sister Martha Ann Kirk
7 - 8 p.m.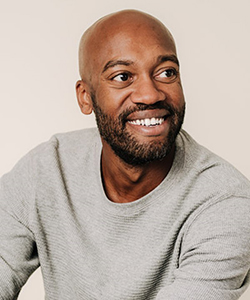 Sam Sanders is a correspondent and the host of  It's Been a Minute with Sam Sanders at NPR. In the show, Sanders engages with journalists, actors, musicians, and listeners to gain the kind of understanding about news and popular culture that can only be reached through conversation. The podcast releases two episodes each week: a "deep dive" interview on Tuesdays, as well as a Friday wrap of the week's news.
Previously, as a key member of NPR's election unit, Sam covered the intersection of culture, pop culture, and politics in the 2016 election, and embedded with the Bernie Sanders campaign for several months. He was also one of the original co-hosts of NPR's Politics Podcast, which launched in 2015.
Sanders joined NPR in 2009 as a Kroc Fellow, and since then, has worn many hats within the organization, including field producer and breaking news reporter. He's spent time at three member stations as well: WUNC in North Carolina, Oregon Public Broadcasting, and WBUR in Boston as an intern for  On Point. 
Sanders graduated from the Harvard Kennedy School in 2009 with a master's degree in Public Policy, with a focus on Media and Politics. He received his undergraduate degree from the University of the Incarnate Word with a double major in Political Science and Music. In his free time, Sanders runs, eats bacon, and continues his love/hate relationship with Twitter.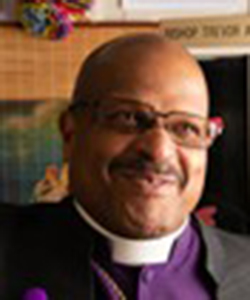 Bishop Trevor Alexander , from England and St. Vincent Island, has served in various positions in the Church Of God In Christ (C.O.G.IC) including District Missions President, and presently serves as the senior pastor of the True Vine Church, which he and his wife Pastor Emma Marie (Coleman) Alexander founded. The Most Reverend David M. Copeland, D. Min. and the Broads of Bishops elevated Pastor Alexander to the Episcopal Office of Overseer in 2009. In 2012 and 2013, he taught Joint College of African American Pentecostal Bishops as part of the Liturgy Track.
Bishop Alexander serves as UIW's Protestant chaplain and an adjunct faculty member. He holds a B.A. from UIW in Psychology and Religious Studies. He also holds a Master of Arts degree in Pastoral Ministry from Oblate School of Theology, San Antonio, and a Doctor of Divinity from St. Thomas Christian College & Seminary.
While he studied at UIW in in the 90's, he was the president of the Black Student Association and won the Leadership Award for Psychology. Among his many awards are the U.S. Army Meritorious Service Medal and Good Conduct Medal. Trevor was also named in the 2008  Biltmore Who's Who Registry of Executives and Professionals and the 2010  Princeton Global Network of Young Executives.
Learn more about Political Science, Music and Religious Studies at UIW.
Celebrating UIW's Black Alumni
In 1956, Adell Ferguson Polk became the first African-American graduate of Incarnate Word, gaining a Bachelor of Science in Education. She then earned a degree in Pharmacy from Texas Southern University and had a successful career as a pharmacist at Santa Rosa Hospital, a ministry of the Sisters of Charity of the Incarnate Word. Polk passed away in October 2015, but at UIW she is remembered as a trailblazer in the San Antonio community. An "All Faiths Reflection Room," in the Student Engagement Center, was named in her honor in 2018.
Read more about Adell Ferguson Polk here. 
The University of the Incarnate Word is proud to celebrate its Black alumni and their amazing accomplishments, from Adell Ferguson Polk to all alumni featured in this DreamWeek event and more.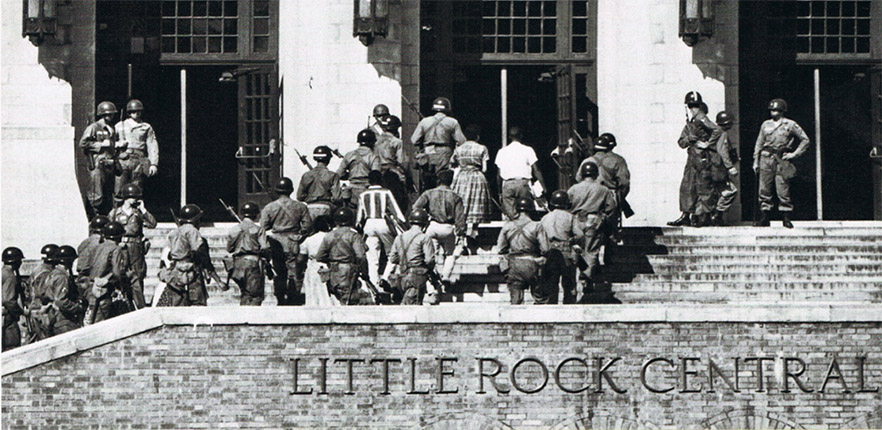 "Central High in Little Rock" with Dr. Roger Barnes
Feb. 2, 2021, 1:30 - 2:45 p.m.
Dr. Roger Barnes, professor of Sociology, will share stories about Central High in Little Rock, the site of forced desegregation in 1957.  The U.S. Supreme Court ruled that segregation of public schools was unconstitutional three years earlier, during a period of heightened activism in the civil rights movement. 
Intersectionalities: Complicated Identities in the Pan-African Diaspora  
Feb. 3, 2021 4:30 - 6 p.m.   
People with African ancestry live all over the world, and black skin is not just part of African ancestry.  To complicate matters further, gender identities, sexuality, ability and disability, and faith are some other identities that intersect with and also define black identities.  In this panel discussion, guests will discuss how black identity resists easy classification and what that means in our everyday lives. Our panelists include:
Veronica Llanos-Davis, UIW alum and therapist
Brittany Hill, former UIW instructor and medical student
Dr. Anita Anderson, former UIW Psychology chairperson
Moderated by Dr. Felix-Ortiz, Psychology Professor and Chair.
This virtual panel discussion will include 45 minutes of questions and answers, and discussion. undefinedundefined
Sponsored by the Department of Psychology 
Pierre Lecture: Racial Justice in the Catholic Church and in American Society Today
Tuesday, February 9, 2021, 6 p.m.  
The annual Pierre Lecture, sponsored by the Religious Studies Department will feature Dr. Vanessa White, a scholar from the Catholic Theological Union, and Dr. Neomi De Anda, a scholar from the University of Dayton. More information coming soon.
---
Student Research Showcase
Feb. 11, 2021, 1:30 - 3:30 p.m.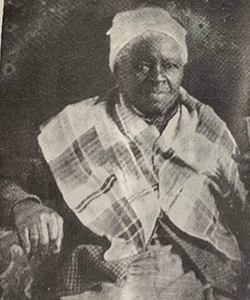 Join UIW students for a virtual gathering and exhibition of student work related to Black history and heritage.
KaShori Lanier will share research and a scene from The Murder of Molly Smith, a play she wrote about her ancestor who was lynched. Lanier wrote the play for a project she undertook in Margaret Mitchell's Theatre for Social Change class.
Students from Dr. LuElla D'Amico's American Women's Writing and Popular Culture class will also present original research on Phillis Wheatley Peters and Honorée Fannone Jeffers. The students are participating in the national Society of Early Americanists' (SEA) Common Reading Initiative about Jeffers' 2020 award-winning book of poetry, The Age of Phillis, which imagines the life and times of Revolutionary era poet Wheatley Peters. Selected projects will be featured at this UIW showcase and at the SEA national conference.
The Underground Railroad to Mexico
February 24, 6 - 7:15 p.m.
This panel discussion will feature Roseann Bacha-Garza of The University of Texas Rio Grande Valley and Maria Hammack of The University of Texas at Austin for a presentation on the story of runaway slaves who sought freedom in Mexico, and the Tejanos and many other groups who helped them on their journey.